Cher's Former Home on Sale for $10.2 Million with a Huge Price Cut
Cher's former Miami Beach home is now on the market for $10.2 million with a price cut of $4.7 million.
This 11,460-square-foot mansion with six bedrooms and eight bathrooms served as the award winning singer and actress' primary residence in the mid 1990s and went on to serve several other rich and famous as their abode, according to Zillow.com.
Since Cher's purchase for $1.5 million in 1993, referred to as the La Gorce Island estate, the house was sold to former chairman and CEO of Calvin Klein Barry Schwartz in 1996 for $4.35 million, according to Luxist.com. Ten years later, the property was sold to real estate developer Todd Glaser and president of Clinique La Prairie Armin Mattli. Since then the property was rented by several celebrities including Janet Jackson who rented the estate for $85,000 a month in 2007, followed by Julio Iglesias and TV series "Dynasty" executive producer Douglas Cramer.
Once featured in Architectural Digest, this three-story home features a grand two-story receiving hall with double staircases to the master suite with stone fireplace. There is also a library, formal dining room, gourmet kitchen with island, and the outdoor features include covered terraces, heated pool, cabana with bath and exercise room. The third story has a private living room with terrace overlooking the pool and wide bay views.
The home was put on the market at $14.9 million in 2008, which was dropped to $11.9 million in June 2010 and now is for sale at $10.2 million.
Click Start to view the photos.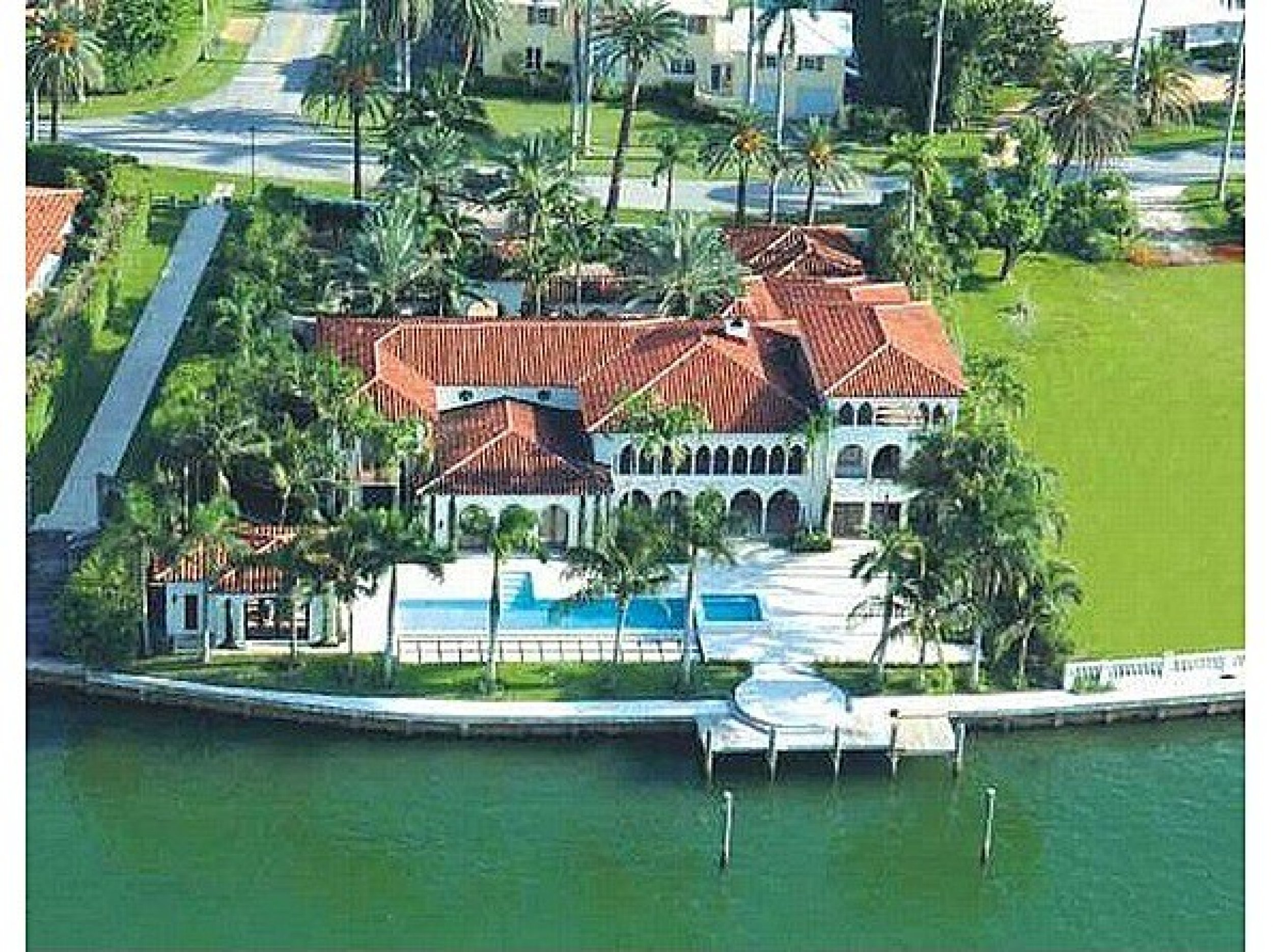 © Copyright IBTimes 2023. All rights reserved.