China Is Acquiring A Taste For Olive Oil, Imports Topped $184 Million In 2013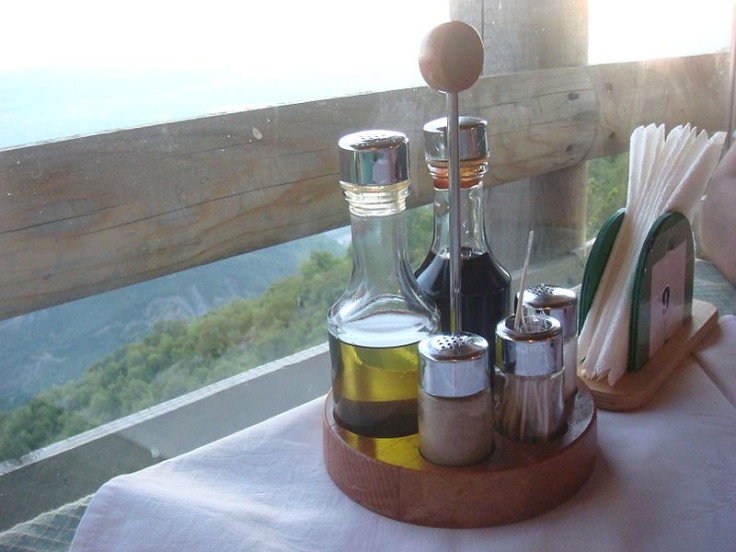 As the Chinese become wealthier, olive oil has emerged with surprising appeal in China for its health properties in cooking. Companies all along the olive oil production chain, including olive groves in Australia, have benefited as a result.
Traditional Chinese cooking does not use olive oil, but following a series of domestic food scandals, as well as an increasing awareness of healthier living, demand for olive oil has gone up in China, the Wall Street Journal reported Tuesday. In 2013, the Chinese spent $184 million on imported olive oil, 9.3 percent more than in 2012, and a huge leap from just $1 million a decade earlier.
To meet the Chinese demand, Chinese and other Asian investors have made a number of deals in recent years, now owning about 10 percent of Australia's olive oil output, said Tim Smith, the sales and marketing director at Boundary Bend Ltd., Australia's largest producer of extra-virgin olive oil.
"There are a lot of wealthy Chinese willing to pay for high-quality olive oil to ensure they have the 'real thing,'" said Lisa Rowntree, chief executive of the Australian Olive Association, an organization representing growers.
The latest such deal came in late January, when Australian Organic Olive Oil Co., a Chinese-owned company, began packaging oil for the Chinese market from 1,500 hectares (about 3,700 acres) of olive groves it purchased 15 months ago from Kailis Organic Olive Groves Ltd. in Western Australia.
Australia is not nearly as big in olive oil production, however, as Mediterranean countries. Spain produces 45 percent to half of the world's output, and supplies about 60 percent of the Chinese market. Italy, Greece and North African countries are also top producers the oil, and all are experiencing a high demand from China.
"There is enormous potential for continuous growth in Chinese olive oil use over the next two decades, although perhaps not at the explosive rate of 30 percent or 40 percent annual growth seen in past five years," said Manuel Leon, the Shanghai representative of Andalusia's export promotion agency Extenda, according to the Wall Street Journal. "Each month Extenda has several queries from Chinese companies wanting to buy oil or do licensing agreements."
Advertising may be partly responsible for driving the demand for olive oil, by bringing up public awareness of the health benefits of olive oil compared to other types of oil traditionally used by the Chinese.
"I used to use peanut oil, now I only use olive oil and sunflower seed oil, which I think are more healthy," said Su, a 51-year-old Beijing resident who declined to give her first name, according to the Wall Street Journal.
© Copyright IBTimes 2023. All rights reserved.
FOLLOW MORE IBT NEWS ON THE BELOW CHANNELS