China 'Black Monday' Meltdown: Canada's Commodity-Based Economy Can Be 'Reset' To Focus On Other Sectors, Experts Say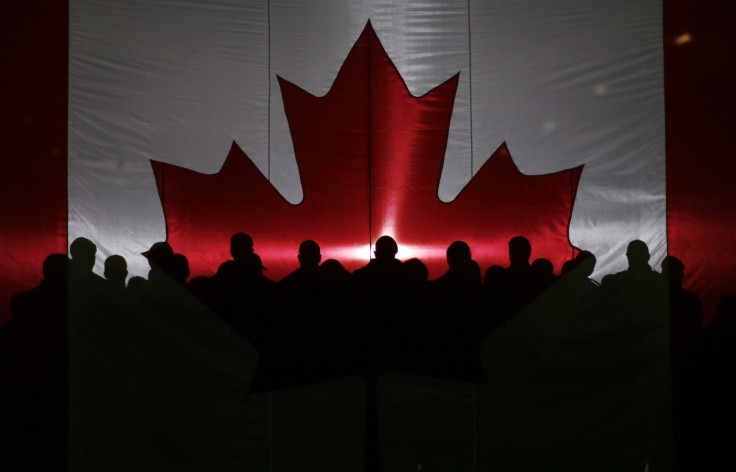 China's economic growth in recent years has been helpful for Canada's commodity-based economy. But now as the world's second-largest economic power faces serious market woes, analysts have said it might be Canada's chance to push the "reset" button and focus less on commodity exports and more on other sectors.
China's stock market plunge Monday, which helped sink stock prices worldwide, could have a long-term impact on commodities markets, ultimately hitting Canadian producers, Canada's CBC news outlet reported. The market chaos, some experts in Canada said, was a sign that Canada cannot depend on China's projections for economic growth as its producers have in past years.
"We are a commodities producer that relies on global economic growth and for the past 10 years or so that growth has come largely from China," Ian Nakamoto, director of research at the Toronto investment firm MacDougall, MacDougall & MacTier, told CBC.
Commodity producers were already under pressure, even before Chinese markets sank, Nakamoto said. But now that China's projections for economic growth have come under skepticism, producers are likely to scale back their capacity and focus on other sectors.
"This doesn't mean there will be a complete downturn in the commodity trade with China," said Peter Dungan, an economist at the Rotman School of Management at the University of Toronto. "China still needs to fuel its power plants, it still needs wood and steel to build new things like hospitals and office towers. ... There is still an appetite for resources."
Canada's economy hasn't always been primarily based on commodities. In the 2000s, its growth in the commodities sector coincided with a nationwide construction boom, as the government invested in infrastructure projects.
China's explosive market growth in recent years has been a boon for countries across the world, but has recently fallen to its lowest levels in years. There are fears that if China's economy continues to sink, it could take down foreign trade and multinational companies with it. International economists and analysts continued to watch global markets closely Wednesday amid fears of the devaluation of the yuan.
The global fall in commodity prices precipitated a drop in the value of the Canadian dollar, bringing it to an 11-year low of 75.27 U.S. cents Monday.
The fall could open a possibility for Canada to "hit the reset button," said Jeff Rubin, a former chief economist at CIBC World Markets. "We've become hugely skewed to the resource sector in a fashion that is really unprecedented."
© Copyright IBTimes 2023. All rights reserved.