China Breaks Ground On Lighthouse Project In South China Sea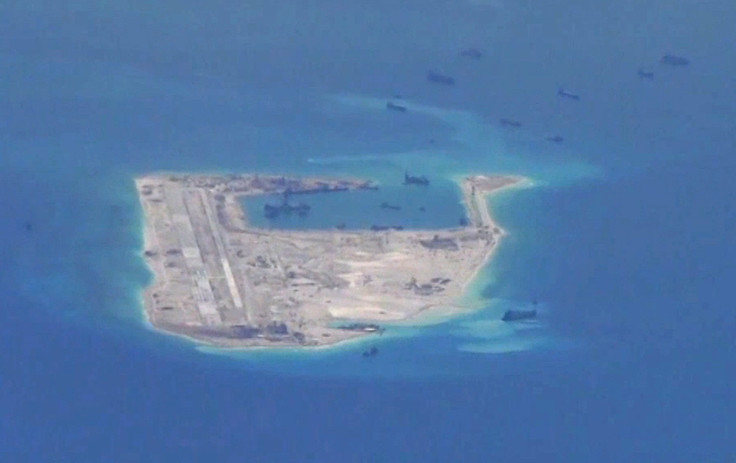 China hosted a groundbreaking ceremony for the building of two lighthouses in the disputed South China Sea, state media said on Tuesday, a move that is likely to escalate tensions in a region already jittery about Beijing's maritime ambitions.
China's Ministry of Transport hosted the ceremony for the construction of two multi-functional lighthouses on Huayang Reef and Chigua Reef on the disputed Spratly islands, state news agency Xinhua said, defying calls from the United States and the Philippines for a freeze on such activity.
The reefs are known in English as Cuateron Reef and Johnson South Reef.
China's construction in the region was to facilitate activities such as maritime search and rescue, disaster relief, environmental protection and navigational security, Chinese Foreign Ministry spokeswoman Hua Chunying said.
Hua told a regular news briefing that maritime accidents frequently occur in the South China Sea.
"China's construction of the lighthouses on Huayang Reef and Chigua Reef in the Spratly Islands is an important measure to implement its corresponding international responsibilities and duties," Hua said.
She said that China would continue to build other installations in the Spratly Islands to better serve countries in the region and vessels navigating those waters.
Last year, the Philippines accused China of reclaiming land on Johnson South Reef, apparently to build an airstrip.
China claims most of the South China Sea, through which $5 trillion in ship-borne trade passes every year, and the Philippines, Vietnam, Malaysia, Taiwan and Brunei have overlapping claims.
The Philippines' defense minister said on Monday that Manila was seeking a "stronger commitment" from the United States to help its ally with activities in the South China Sea.
Hua said she would like to remind the Philippines that "China will not bully small countries", but added that small countries "must not ceaselessly and wilfully make trouble".
"We hope the Philippines can cease its instigation and provocation and return to the correct path of resolving the problem through negotiation and consultation."
In recent weeks, the United States has clashed with China over Beijing's construction activities in the South China Sea. The Pentagon believes the work is aimed at cementing China's claim to the vast majority of the South China Sea and is concerned that China may declare an exclusion zone in the sea that could limit free movement of ships and aircraft.
On Monday, China's foreign ministry said it had lodged a complaint with the United States over a U.S. spy plane that flew over parts of the South China Sea.
© Copyright IBTimes 2023. All rights reserved.