China Cautions Officials Against Supporting Dalai Lama And Practicing Religion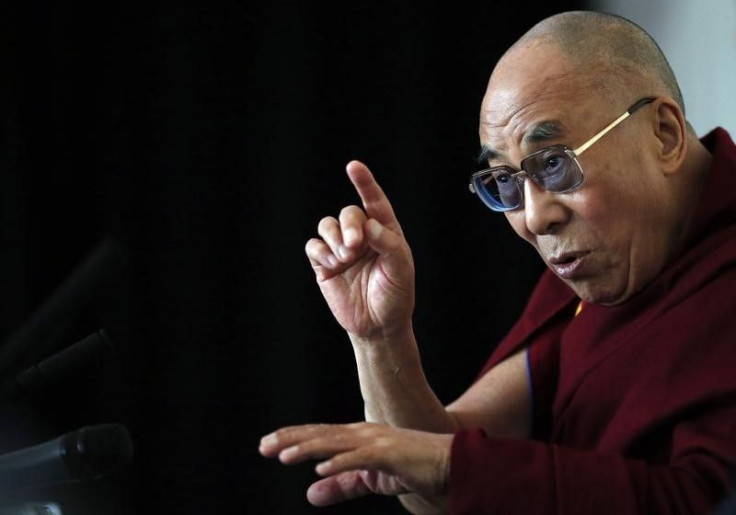 A senior Chinese official cautioned members of the ruling Communist Party of China, or CPC, against supporting the Dalai Lama -- the exiled Tibetan spiritual leader -- and said that the government will severely punish those found indulging in "separatist activities," according to media reports.
"Party members, especially leading cadres, at all levels must safeguard the unity of the motherland," Chen Quanguo, Communist Party Chief of the Tibet Autonomous Region, reportedly said, according to a report published by state-run People's Daily on Wednesday. "Cadres who harbor fantasies about the 14th Dalai Group, follow the 14th Dalai Group, and participate in supporting separatist infiltration sabotage activities, will be strictly and severely punished according to the law and party disciplinary measures."
The Dalai Lama, who has reportedly been branded a "wolf in sheep's clothing" by Beijing, fled Tibet in 1959 after a failed uprising against Chinese rule and has lived in exile ever since. China has repeatedly accused him of seeking to split Tibet from the rest of China and of fomenting unrest in the region.
According to the report, the warning was issued after Chinese authorities received feedback from inspectors of the Central Commission for Discipline Inspection, the party's discipline watchdog. CCDI officials had recently concluded a tour to the region.
Authorities also issued similar pronouncements against CPC members practicing religion, reportedly calling it a "vile influence," in the eastern province of Zhejiang.
"In terms of implementing political discipline, in some places a minority of party members participate in religious activities and believe in religion," a statement issued by CCDI reportedly said, adding that such activities encouraged people's participation in "mass incidents."
© Copyright IBTimes 2023. All rights reserved.