China Crisis: Automakers Like Volkswagen, General Motors Brace For Impact As China Car Sales Fall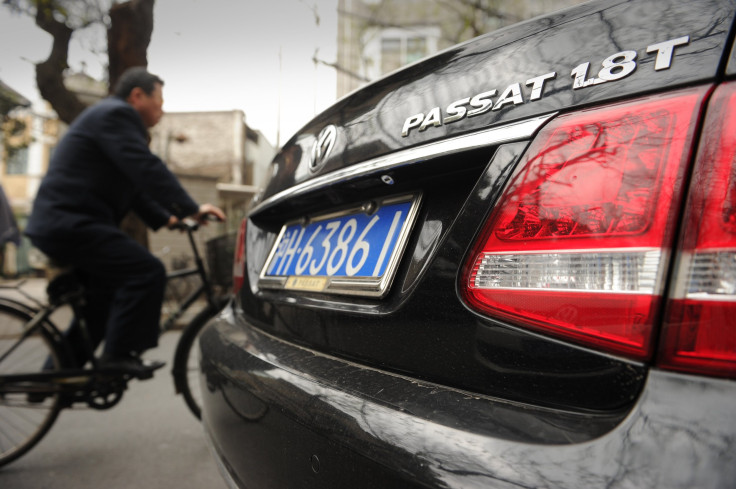 Now that the brakes are being applied to China's economy, automakers are bracing for impact. Lured by China's rapidly growing rates of household wealth and low level of car ownership, the world's top car manufacturers have been piling billions of dollars' worth of investments into an auto market that surpassed the United States at the world's largest in 2009.
But now that China's economy is slowing to a rate unseen in over two decades, local demand for foreign marques like Chevrolet, Volkswagen and BMW is withering, forcing automakers to slash prices, adjust their global profitability goals and confront a marketplace that won't be able to soak up all of the vehicles being produced and sold locally.
"You're looking at a Chinese auto market that peaked in profitability last year and is peaking in sales volume this year," said Steven Szakaly, chief economist at the U.S. National Automobile Dealers Association. "The growth rate in China, and the rate of its debt growth, has been unsustainable, and now we're seeing this year the start of a prolonged slowdown."
That slowdown has been in the works for more than a year.
China new-car sales increased 6.9 percent last year, to about 23 million, compared with a 13.9 percent increase in 2013, according to the China Association of Automobile Manufacturers (CAAM). This is a far cry from the average 24 percent annual growth from 2005 to 2011 that saw China rocket past the U.S. as the world's top car consumer.
This nearly 50 percent growth reduction occurred in a market that is crucial to automakers. Last year, the world bought about 87 million new passenger cars, according to IHS Automotive; a fourth of those were sold in China.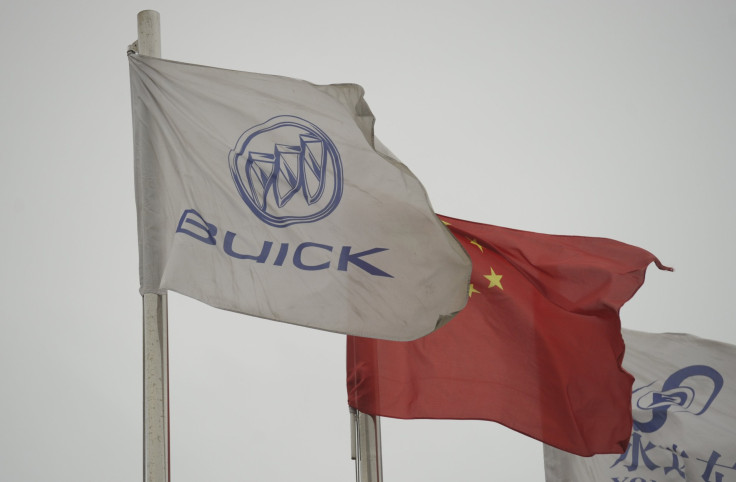 "Global manufactures have been depending on China for a while," said John Humphrey, senior vice president of global automotive operations at J.D. Power and Associates, a global marketing research provider. "But right now China has far more vehicle brands and models than in any other market, and low single-digit growth is not enough to deal with that overcapacity."
China's new-car sales dropped a hard 7 percent in July, the lowest level in 17 months, while production plunged 12 percent, according to the latest CAAM data.
Volkswagen AG and General Motors Company, the dominate foreign players in the Chinese market, both sell more than 30 percent of their vehicles in China and have the most to lose. German luxury carmakers like Mercedes-Benz owner Daimler AG also depend heavily on Chinese wealth. Earlier this month BMW AG said its profits for the year could be impacted by the Chinese downturn.
"Dealers are gritting their teeth," secretary-general of the China Auto Dealers Chamber of Commerce Zhu Kongyuan, told Bloomberg. "People won't buy cars if they think their money bags will shrink. There are no magic tricks here."
Volkswagen AG, the world's largest automaker, and Daimler have seen their stock tumble nearly 11 percent in a month while General Motors has dropped more than 7 percent despite its strong performance in the U.S. SUV and truck market. Toyota is down more than 9 percent.
Despite the downturn in the Chinese economy, experts point out that China remains a market with immense long-term growth prospects, which is why most global manufacturers have invested billions of dollars in recent years building factories, forming joint ventures and setting up dealership networks. China may be slowing down for now, but it's not going anywhere.
"The global manufacturers are bullish on the long-term prospects in China," said Humphrey. "All you need to do is look at the demographics. The average age of a Chinese car buyer is early 30s compared to 51 or 52 in the U.S. There's plenty of room for growth."
© Copyright IBTimes 2023. All rights reserved.