China Denies Claims Its Fighter Jets Breached Taiwanese Airspace And Were Chased Away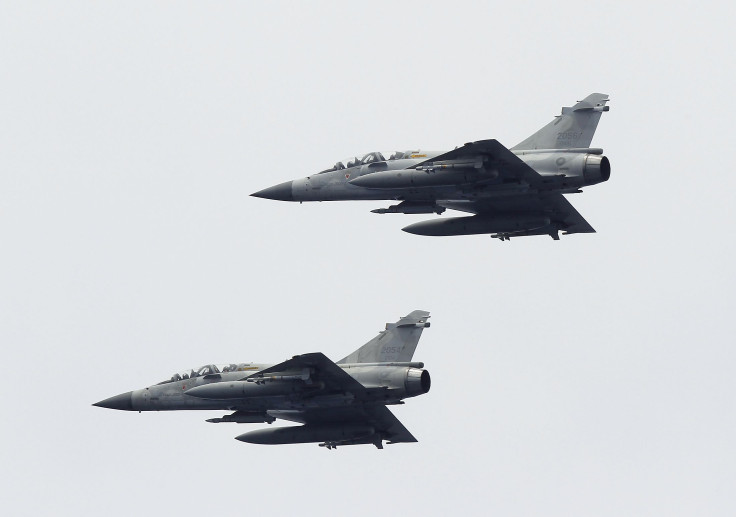 China on Tuesday rejected Taiwan's claims that its military aircraft had breached the latter's airspace. Taiwanese officials had stated Tuesday that fighter jets belonging to China's air force had to be chased away after they entered its air defense identification zone, or ADIZ.
China claimed that the planes were on a "routine flight" and denied that Beijing had breached Taiwan's ADIZ, and added that the planes left the area without any incident. Taiwanese officials had said that two Chinese fighter jets were found moving through its airspace toward the South China Sea and the Philippines.
"Our military aircraft carried out a routine flight on the 25th in the relevant airspace, there was no occurrence of any abnormality," China's Defense Ministry said, in a mailed statement to Reuters, late Tuesday.
The incident comes at a time when both countries share a relatively cordial relationship, and Taiwan's pro-Beijing President Ma Ying-jeou has signed several economic deals and has worked to improve ties with China since 2008. In June, Zhang Zhijun, a senior Chinese official in charge of handling relationships with Taiwan, reached Taipei to smooth bilateral relationships with Taiwan. And, in May, Taiwan announced that it planned to spend nearly $100 million to enhance its port facility in a disputed region of the South China Sea, a move that did not evoke a response from China. However, China has never completely ruled out the use of force against Taiwan, which it considers to be an extension of the mainland.
Taiwan's latest accusations follow an incident last week when the U.S. filed a complaint after a Chinese plane reportedly flew dangerously close to a U.S. Navy patrol plane.
© Copyright IBTimes 2023. All rights reserved.