Is China Easing Up On Crypto? Chinese Financial Institution Issues First Tokenized Security
KEY POINTS
BOCI issued CNH 200 million in fully digital structured notes last week
It made history as the first Chinese financial institution to issue a tokenized security in Hong Kong
Last month, CCTV, a state-sponsored media in China, featured the commencement of crypto licensing in Hong Kong
BOCI, the Bank of China's investment banking arm, made a major cryptocurrency move this week when it issued tokenized securities on Ethereum in Hong Kong, leading many to believe that China is testing the waters and slowly easing up its stiff cryptocurrency regulations.
Cryptocurrency companies with a base of operation in the U.S. are currently facing an unfriendly regulator, an environment with no clear crypto regulations, and an ongoing crackdown that saw the world's biggest crypto exchange platforms being sued and major crypto assets labeled as securities.
While FUD (fear, uncertainty and doubt) plagues the crypto community, a spark of hope may have glimmered in the farthest horizon in the form of a major bullish move from China, or at least from the investment arm of the Bank of China.
BOCI issued CNH 200 million in fully digitally structured notes last week, making history as the first Chinese financial institution to issue a tokenized security in Hong Kong. The issuance took place after UBS, a multinational diversified financial services company, issued a $50 million tokenized fixed-rate note last December on an English and Swiss law-permissioned blockchain.
The issuance of these digital securities underlined that BOCI and UBS have taken a major step in terms of applicable law and blockchain. This transaction marks the first product of its kind in the Asia Pacific constituted under Hong Kong and Swiss law and tokenized on the main Ethereum blockchain while launching regulated securities onto a public blockchain, the press release noted.
The latest development in the Southeast Asian region came on the heels of a series of activities in Hong Kong following its release of new guidelines for the cryptocurrency industry earlier this month.
China, over the past weeks, has attracted the interest of the crypto community and triggered speculations surrounding its plans on cryptocurrency after it rolled out a white paper for Web 3 innovation and development in May.
CCTV, a state-sponsored media in China, also featured the commencement of crypto licensing in Hong Kong, which is a first in the country after it decided to ban digital assets in the past.
With the recent developments in the cryptocurrency industry in the U.S., and with crypto businesses mulling to do their operations offshore, China, easing up its regulations could spell a massive win for the Asian hegemon and a major disaster for the U.S., especially if crypto businesses decided to leave the country for China.
"BOCI is very pleased to be at the forefront of innovation in technology finance and digital finance," the Bank of China's investment arm's deputy CEO Ying Wang said. He added that "working together with UBS, we are driving the simplification of digital asset markets and products, for customers in Asia Pacific through the development of blockchain-based digital structured products, designed specifically for customers in Asia Pacific."
The executive also noted that BOCI is "encouraged by the evolution of Hong Kong's digital economy and are committed to promoting the digital transformation and innovative development of Hong Kong's financial industry."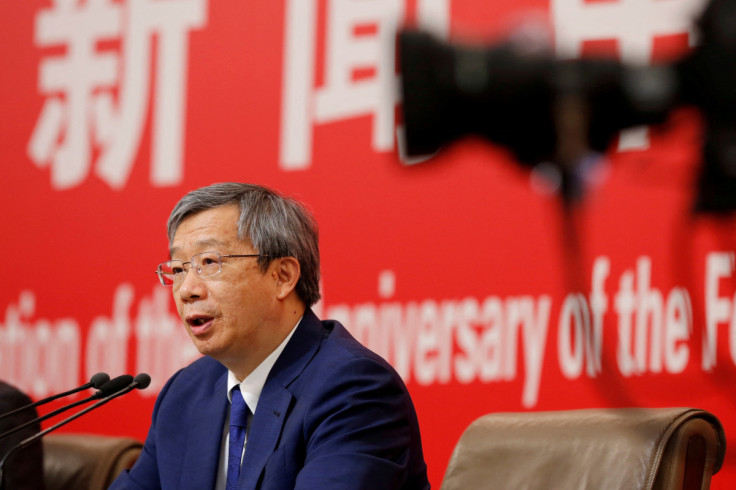 © Copyright IBTimes 2023. All rights reserved.