Will Coinbase Move Offshore? Hong Kong Legislator Invites Exchange To Region, Offers Assistance
KEY POINTS
Coinbase has launched a crypto derivatives exchange in Bermuda to allow trading of products restricted in the U.S.
Armstrong was all praises for the UAE last month, saying it "deserves a lot of credit for being forward thinking on crypto"
Following the federal and state lawsuits, Armstrong said Coinbase will continue operating its crypto staking service
A legislator in Hong Kong has offered Coinbase and other cryptocurrency companies his service in getting a license and starting operations in the country, which is gunning to be the next global crypto hub.
The brouhaha caused by the U.S. Securities and Exchange Commission's (SEC) ongoing crackdown on the nascent cryptocurrency industry, which started last week with the filing of lawsuits against two of the biggest global crypto exchanges, has turned heads toward the U.S.
While the regulatory enforcement executed by the financial watchdog troubled the crypto market, it also paved the way for others to consider moving their operations offshore, offering their businesses to other countries with a clearer and friendlier regulatory environment.
While Dubai is the leader and most popular choice among crypto companies, Hong Kong has become one of the latest favorites, especially since it eased up its stiff regulations on digital assets and opened the retail trading of cryptocurrency.
Banking on its progressive cryptocurrency stance and renewed interest, Hong Kong's Legislative Council member Johnny NG invited Coinbase and other cryptocurrencies to do business in the city and even offered his assistance.
"I hereby offer an invitation to welcome all global virtual asset trading operators including @coinbase to come to HK for application of official trading platforms and further development plans," the legislator said in a tweet, adding, "please feel free to approach me and I am happy to provide any assistance."
Johnny NG also hinted at the possibility of stock listing opportunities.
Unlike the U.S. and other countries, which have a cautious stance toward the nascent industry, Hong Kong has taken a proactive approach toward digital assets.
Aside from expressing its dedication to founding a robust and stable ecosystem for both crypto and fintech, Hong Kong has been working on formulating guidelines and regulations while ensuring that compliance measures are in place to become the next global crypto hub.
But will Coinbase take the invitation?
Last month, the publicly listed American company that operates one of the largest centralized crypto exchange platforms in the world debuted a new crypto derivatives exchange in Bermuda to allow the trading of products restricted in the U.S.
But, when speculations about the exchange relocating offshore surfaced online, its founder and CEO Brian Armstrong dismissed the rumors, saying, "Coinbase is not going to relocate overseas."
Armstrong, however, in one of his tweets earlier in May was all-praises of UAE, saying it "deserves a lot of credit for being forward thinking on crypto. He noted the region is one to have the "first dedicated crypto regulator in the world, a clear rule book published (!), business-friendly plus strong customer protections."
Following the lawsuits over its several offerings from both federal and state regulators, Armstrong said Coinbase will continue operating its crypto staking service, noting it is still "business as usual" in the crypto industry.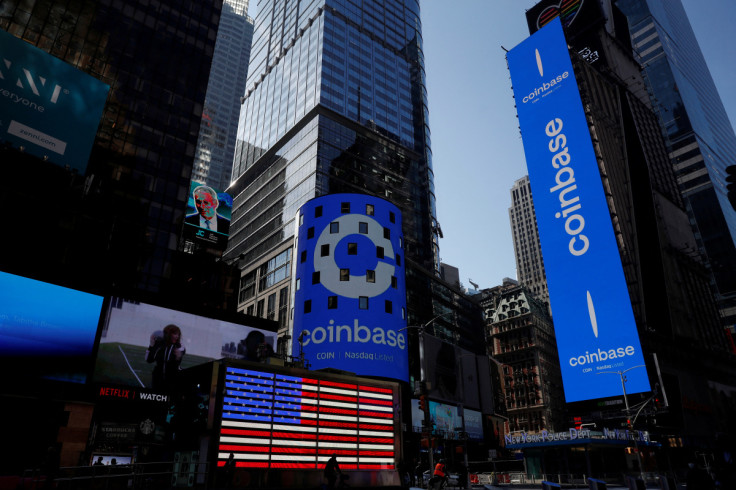 © Copyright IBTimes 2023. All rights reserved.