Has The US Crypto Exodus Started Already? Polygon 2.0 To Launch Offshore
KEY POINTS
Polygon announced it will soon launch Polygon 2.0
The initiative, according to Polygon, is the 'blueprint to build the Value Layer of the internet'
The initiative is described as 'a set of upgrades that radically reimagine almost every aspect of Polygon'
The world's largest blockchain ecosystem and builder of decentralized applications and projects on Ethereum Polygon unveiled its upcoming project dubbed Polygon 2.0, which, according to the team, is being developed outside the U.S. and will be deployed offshore, fanning speculations that crypto and blockchain companies are starting to leave the country amid regulatory uncertainty.
Based on the company's announcement, Polygon 2.0 is the "blueprint to build the Value Layer of the internet," which will allow "anyone to create, exchange, and program value."
The upcoming initiative is described as "a set of upgrades that radically reimagine almost every aspect of Polygon, from protocol architecture to tokenomics to governance" and a "roadmap for how Polygon will become the Value Layer, offering unlimited scalability and unified liquidity via ZK tech."
The team also said that the upcoming upgrade called Polygon 2.0 "is the culmination of over a year of collaboration between Polygon Labs, developers, researchers, applications, node operators, validators, and the broader Polygon and Ethereum communities."
While Polygon has not yet revealed a lot of details about the upcoming upgrade, it looks like it is currently being developed and deployed offshore since the blockchain company emphasized this in a recent statement released on Twitter in response to the U.S. Securities and Exchange Commission's (SEC) classification of its native token MATIC as security.
"We are proud of the history of the Polygon network – developed outside the US, deployed outside the US, and focused to this day on the global community that supports the network," Polygon's tweet read, noting that "given our focus on network security, we made sure MATIC was available to a wide group of persons, but only with actions that did not target the US at any time. "
Polygon also said that "the non-US market is the largest in the world, and we are grateful for all the thoughtful work being done on all aspects of this technology around the globe, including by regulators & policymakers. We are confident in the actions we took in the past, and how focused we are on building in the future. Exciting tech announcements this week."
When the SEC filed a lawsuit against Binance, the world's largest cryptocurrency exchange by trading volume, it also classified several high-market capitalization crypto assets as securities, including Cardano (ADA), Solana (SOL), and Polygon (MATIC).
Polygon's recent statement directed as a response to the SEC's classification of its native token is the blockchain firm's subtle way of highlighting its offshore focus as a strength.
While the highly anticipated exodus from the U.S. of crypto businesses has not yet started, other crypto companies have already started setting up headquarters and operations outside of the country amid the unfriendly regulators, divided Congress, and unclear regulatory guidelines for the nascent cryptocurrency industry.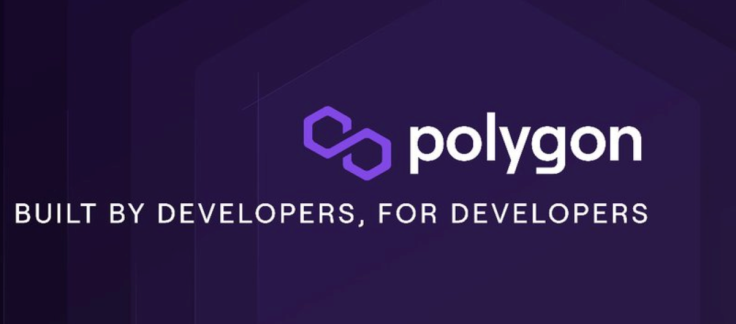 © Copyright IBTimes 2023. All rights reserved.