China EV Startup And Tesla Competitor Byton Gets Big Boost From Japan's Marubeni
KEY POINTS
Byton gets funding from Japanese conglomerate Marubeni
The exact amount of funding is undisclosed
Marubeni looks to use the batteries of Byton's vehicles for creating storage systems for renewable energy
Chinese premium electric SUV maker Byton gets a big boost from Tokyo-based Marubeni Corporation.
On Wednesday, Asia Nikkei reported that the Chinese startup received an investment from Marubeni, amounting to several million dollars in a Series C funding round. The exact sum wasn't disclosed, but any additional investment wasn't ruled out.
Marubeni has businesses related to metals and the energy industry. It also has firms cataloged in its Transportation & Industrial Machinery Group, and its capital injection to the Chinese startup will seek to use the batteries of Byton's vehicles to create storage systems for renewable energy.
The capital partnership will also explore opportunities in launching an Uber-like business model where the two firms will co-operate ride-hailing services. Also, overseas production and sales of Byton EVs are part of their agreement.
Byton makes M-Byte SUV, which features an array of fancy screens for its first EV. M-Byte SUV features a 48-inch-wide screen that rises up from the interior's dashboard and an 8-inch touchscreen on the steering wheel. The company also revealed that it plans to add one more screen earlier this year, according to The Verge.
In terms of capacity and power, the electric SUV lasts 200 miles per charge, making the travel distance 100 miles shorter than Tesla's Model X. The entry-level M-Byte can travel up to 224 miles on a 72 kWh battery that comes with a single electric motor boasting 270 horsepower.
Byton's launch date for its first EV was postponed till mid-2020 due to the departure of some of its founders and some cash woes for Chinese EV makers brought about by tightening government subsidies. It not only affected Byton, but other manufacturers rivaling Tesla, such as Xpeng Motors, and Nio. Nonetheless, Byton guaranteed a $500 million funding would come when the news of the delay popped up in September.
Competition in the SUV scene is growing in intensity, not just in China but everywhere else. Two American automakers, Ford and Rivian, joined forces last month to manufacture a Lincoln Electric SUV featuring Rivian's skateboard chassis, which followed Ford's investment of $500 million to the startup back in April.
The two Tesla competitors mentioned, Xpeng and Nio, both have noteworthy announcements as well: Xpeng landed $400 million in funding from a group of investors and a partner in Xiaomi and Nio just introduced its new SUV this month.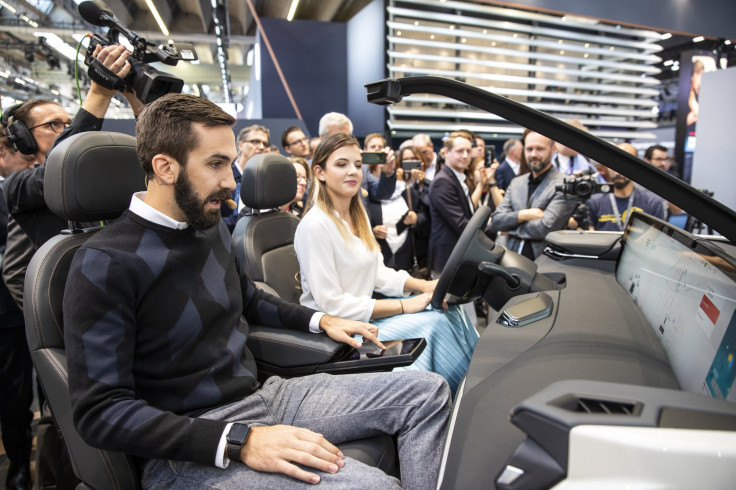 © Copyright IBTimes 2023. All rights reserved.