China inflation to stay above target as food prices surge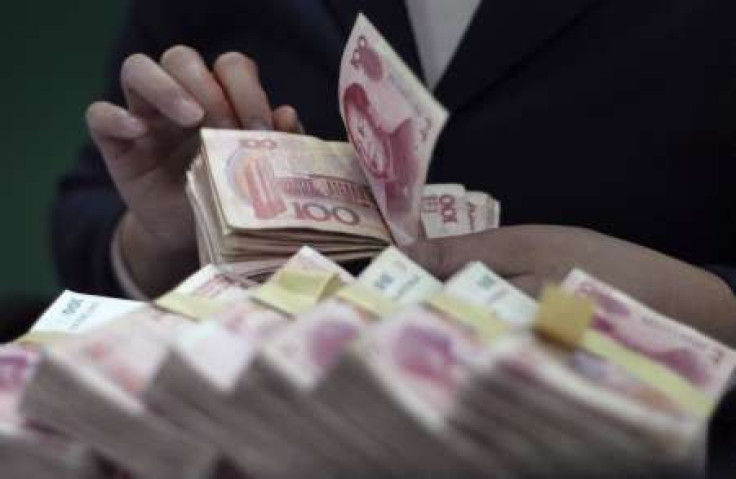 Consumer price index in China is likely to stay slightly above the government's target of 3 percent in 2010, said a report on Friday.
China's CPI will rise to 3.8 percent in the fourth quarter, said a China Daily report quoting the State Information Center (SIC).
The steep rise in the prices of edible oil, sugar and cotton are the major impetus behind the higher figure, the report said.
In the first three quarters, the CPI stood at 2.9 percent, according to the National Bureau of Statistics.
From January to October, China's CPI stood at 3 percent, hitting the government target rate for 2010.
A surge in food prices propelled Chinese consumer prices to a 25-month high in October, despite the government's efforts to control inflation. Food prices in the world's second largest economy went up by 10.1 percent in October year-on-year.
In the first 10 days of November, prices of 18 types of vegetables went up by 62.4 percent year on year, while prices of garlic and ginger increased 95.85 percent and 89.5 percent respectively, the ministry of commerce said.
Besides, diesel shortages in China this winter rose due to a jump in international oil prices and domestic companies' additional usage of fuel to power their generators. In early November, some gas stations in east and south China even went dry, leading to severe fuel shortages and increase in overall delivery costs of agricultural products.
According to a Beijing Market Association, Chinese consumers bought 30 apples less for 100 yuan ($15) in early November, compared with the same amount in November 2009. Reflecting a sign of rising inflation, a spending of 100 yuan ($15) by consumers got 6 kg less garlic, 90 less eggs, 1.5 kg less chili peppers and 4.5 kg less flour.
The SIC report also said that the imported inflation will aggravate as the second round of quantitative easing by the Federal Reserve is expected to increase the prices of major commodities.
Further, the Chinese government's steps to save energy and cut emissions will lead to increase in prices of water, natural gas and refined oil. Rising labor costs will also push up the inflation rate, the report said.
Chinese Premier Wen Jiabao said on Wednesday that the State Council, China's cabinet, is drafting measures to contain rising commodity prices.
The steps to curb rising consumer prices include increasing food supplies and other necessities, rising subsidies for low-income families and initiating more targeted policy measures to keep the market in order, according to a government statement.
The statement said the State Council wants to stabilize grain, edible oil, sugar and cotton markets.
The SIC also asked the government to change its monetary policy from 'relatively easy' to 'prudent' while initiating measures to tame inflation.
© Copyright IBTimes 2023. All rights reserved.