China Jails Former Mayor For 13 Years, Probes Former Bank Chief On Corruption Charges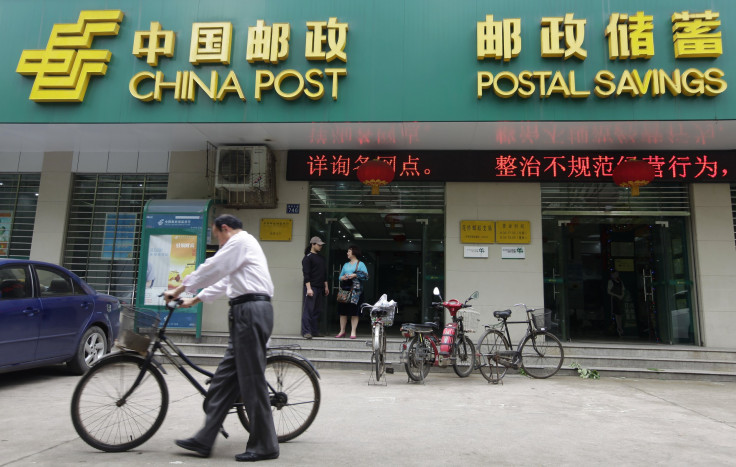 A former mayor of a town in northwestern China was sentenced to 13 years in prison on Wednesday on charges of corruption, Xinhua, a state-run news agency reported. Xinhua also reported that a former bank chief will be prosecuted for suspected corruption while in office.
Liu Zhonghu, a former mayor of Zhongwei City in the Ningxia Hui Autonomous Region, which lies in China's north, was found guilty of embezzlement and bribery by the local court. He reportedly took bribes worth more than 1.1 million yuan ($170,000) during the time he served at the post. Xinhua also reported Wednesday, that Tao Liming, a former president of the Postal Savings Bank of China, will be prosecuted for taking bribes, embezzlement and misappropriation of funds.
People associated with Tao will also be prosecuted, according to Xinhua, which cited the Supreme People's Procuratorate, the apex agency to prosecute independently on behalf of the state.
The Communist Party of China, or CPC, led by President Xi Jinping, is in the midst of a wide-ranging crackdown on corruption among government officials. And, since the anti-corruption drive was launched in December 2012, several high-level officials have been found guilty and imprisoned. In the past week, the CPC said it has exposed 154 breaches of "anti-bureaucracy and formalism guidelines," Xinhua reported.
Senior officials being investigated, include Zhou Yongkang, a former chief of security; Xu Caihou, former vice chairman of China's Central Military Commission; and Ji Wenlin, the former vice governor of Hainan province.
Beijing has also launched investigations into the business practices of global corporations such as GlaxoSmithKline plc (LON:GSK), Microsoft Corporation (NASDAQ:MSFT), Accenture Plc (NYSE:ACN), Audi AG (ETR:NSU) and Chrysler.
© Copyright IBTimes 2023. All rights reserved.