China's Anti-Corruption Drive Purges 3 More Senior Officials From Communist Party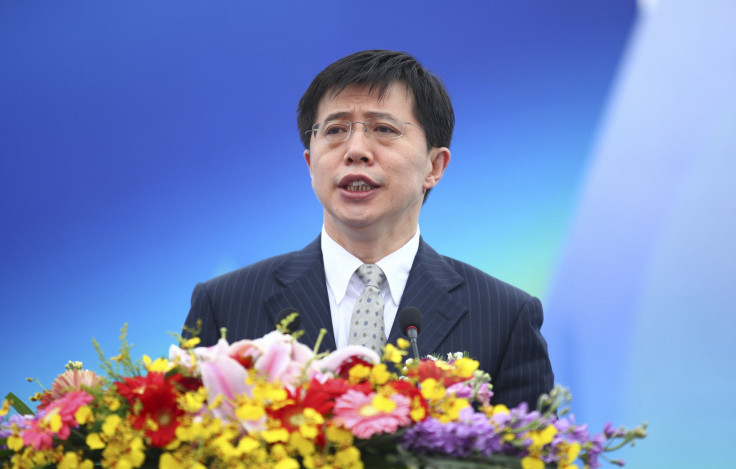 Continuing its crackdown against corruption among government officials, China's ruling Communist Party on Wednesday expelled three more senior officials from the party.
Ji Wenlin, the former vice governor of Hainan province; Yu Gang, the former deputy head of the general office of the Commission for Political and Legal Affairs; and Tan Hong, a former senior officer in the guard bureau of the Ministry of Public Security, are the latest officials to be expelled from the Party, after four senior leaders were fired Tuesday.
"Investigations show that Ji took advantage of his posts to seek benefits for others, demanded and received a huge amount of bribes, and committed adultery," state-run news agency Xinhua reported, citing an official CPC statement.
Ji was reportedly a close aide to Zhou Yongkang, the former Chinese security chief who has been at the center of the investigation led by President Xi Jinping, before he was transferred to Hainan, according to Associated Press. Ji has been dismissed from public office and a judge will now rule on the case, Xinhua reported.
Yu also allegedly misused his powers to accept bribes and committed a "serious violation of discipline and law," Xinhua reported, citing an official statement, adding that he too has been accused of adultery. Tan has also been accused of the same charges, except adultery, and will now be investigated by judicial authorities.
"We must insist on governing the party in a strict manner," Xi had said Tuesday at a meeting to discuss reducing graft among Party members, adding: "Officials at all levels must keep clean, use their power in the right way and be able to withstand temptation."
More than 480 officials have been punished for corruption charges since the investigation began in November 2012.
© Copyright IBTimes 2023. All rights reserved.