China Anti-Trust Regulator Conducts New Raids On Microsoft And Accenture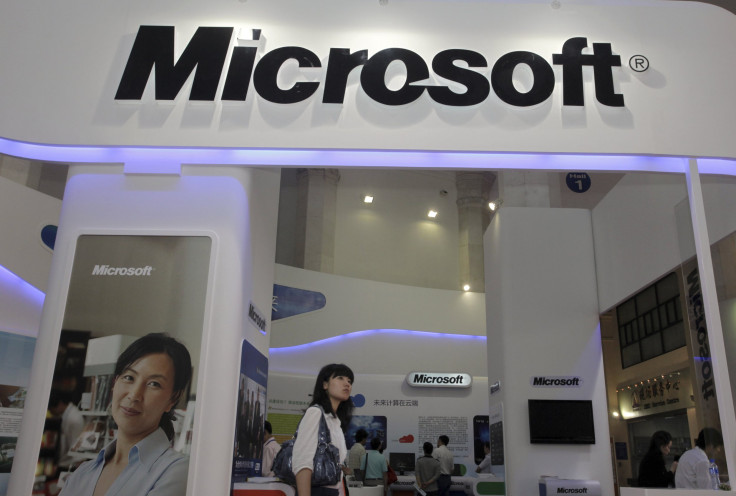 (Reuters) - A Chinese anti-trust regulator conducted new raids on Microsoft Corp and partner in China Accenture PLC, the agency said on its website on Wednesday, after saying last week Microsoft is under investigation for anti-trust violations.
The State Administration for Industry and Commerce (SAIC) raided offices in Beijing, Liaoning, Fujian and Hubei, it said. The SAIC also raided the Dalian offices of IT consultancy Accenture, to whom Microsoft outsources financial work, according to the regulator.
Microsoft and Accenture declined to provide immediate comment.
Last week, the SAIC said it was formally investigating Microsoft for breach of anti-trust rules and had raided four of the software firm's offices in China.
Microsoft has been suspected of violating China's anti-monopoly law since June last year in relation to problems with compatibility, bundling and document authentication for its Windows operating system and Microsoft Office software, the SAIC said last week.
Microsoft Deputy General Counsel Mary Snapp was in Beijing to meet with the SAIC on Monday, where the regulator warned Microsoft to not obstruct the probe.
But industry experts have questioned how exactly Microsoft is violating anti-trust regulations in China, where the size of its business is negligible.
The U.S. company has taken a public beating in China in recent months. It has been subject to wider scrutiny against U.S. technology firms in China in the wake of former U.S. National Security Agency contractor Edward Snowden's cyber espionage revelations.
It has also seen service for its OneDrive cloud storage service disrupted in China, and had its latest Windows 8 operating system banned from being installed on the central government's new computers.
The Microsoft investigation comes amidst a spate of anti-trust probes against foreign firms in China, including mobile chipset maker Qualcomm Inc and German car maker Daimler AG's luxury auto unit Mercedes-Benz.
China is intensifying efforts to bring companies into compliance with an anti-monopoly law enacted in 2008, having in recent years taken aim at industries as varied as milk powder and jewelry.
In recent months, regulators have ramped up probes in industries ranging from pharmaceuticals to electronics. A number of multinational companies including Mead Johnson Nutrition Co and Danone SA have been slapped with substantial fines following similar investigations in the past.
China on Wednesday said it will punish foreign car makers Audi, owned by Volkswagen, and Fiat SpA's Chrysler as well as some 10 Japanese spare-part makers for anti-trust violations.
© Copyright IBTimes 2023. All rights reserved.