China-Japan Maritime Dispute: China Recalls Navy Ships, But Sends More Fishing Boats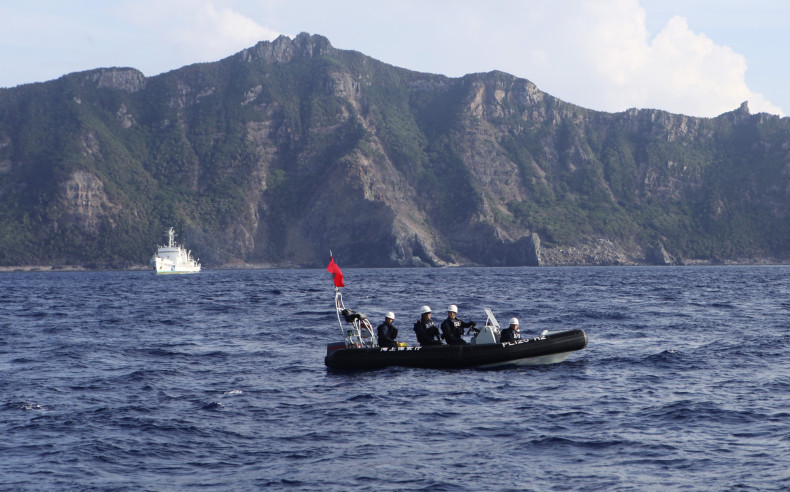 China's military may be backing down when it comes to patrolling the waters surrounding the disputed islands in the East China Sea, known as the Diaoyu in China and the Senkaku in Japan, but that does not mean it is retreating. New reports show that the number of Chinese military surveillance ships in the disputed maritime zone has decreased following a warming of diplomatic relations between the two countries -- but Chinese fishing boats in the area have more than doubled.
According to a report by Nikkei Asian Review, citing numbers reported by Japan's Coast Guard, over the past year China has more than halved the number of surveillance vessels entering the waters that surround the resource-rich cluster of islands, from nearly 200 to roughly 60 ships. The average monthly number of Chinese military ships entering the area during the first nine months of 2014 was 7.1, compared with 17.6 over the same period last year.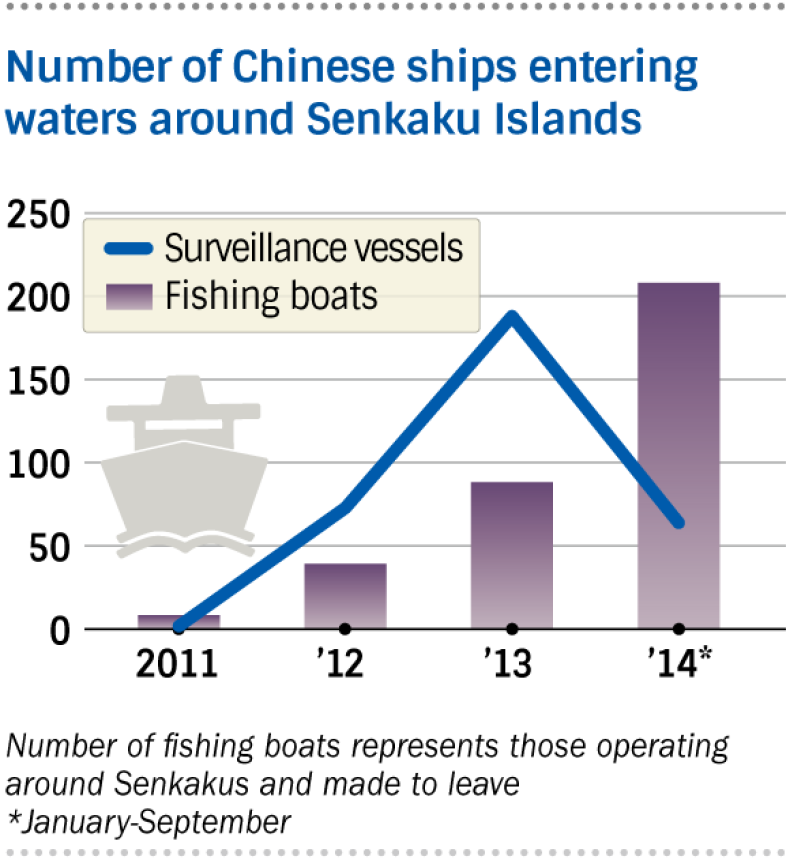 At the same time, however, there has been a precipitous increase in the presence of Chinese fishing vessels operating in the area compared with last year. Over the January-to-September time period this year, the report shows that 208 Chinese fishing vessels were reported to be around the islands and were made to leave by the Japanese navy, compared with last year when fewer than 100 were reported.
China's withdrawal was likely prompted by thawing relations between the two nations. In late September, Tokyo and Beijing resumed high-level maritime consultation talks after a two-year stalemate. Tension between the governments rose in late 2012, when Japan purchased several of the islands from a private owner. Beijing expressed anger toward Tokyo, accusing Japan of attempting to nationalize the islands after Tokyo's mayor proposed construction on them. In September, representatives from each country's foreign ministry and ocean affairs bureau established a line of communication between the two sides.
But now, the report said that sources within the Japanese government are asserting that Beijing is using civilian fishing operations as a new tactic in pursuing territorial claims in the area, by turning a blind eye to fishing boats that venture into disputed waters. In the past, China would make attempts to prevent Chinese fishing boats from entering the area, but now Japanese policymakers think Beijing is intentionally looking the other way.
According to an unnamed Japanese government official, over the past year China has only stopped and inspected 10 Chinese fishing boats attempting to enter the area, compared with the 208 that Japan has turned away.
But even if China policed the island zone aggressively, it could be seen negatively by Japan. A representative of the Tokyo foreign ministry was quoted as saying that if Beijing made a more concerted effort in turning away Chinese fishing boats, it would give China a precedent of legal administration in the area.
© Copyright IBTimes 2022. All rights reserved.