China makes growth guarantee against grim global economy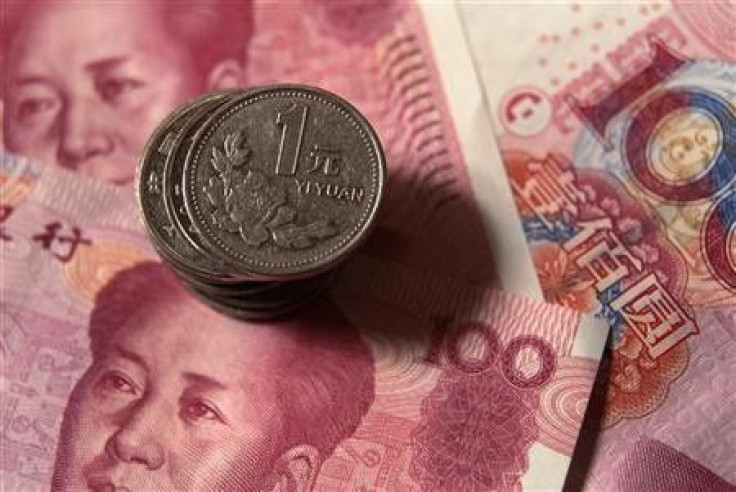 China pledged to guarantee growth in the face of an extremely grim outlook for the global economy in 2012, rounding off its annual policy-setting conference on Wednesday with a series of commitments to deliver economic stability.
Laying out a blueprint for the world's second-biggest economy in the year ahead, Beijing promised to keep monetary policy prudent, fiscal policy pro-active and consumer prices stable -- language broadly in line with previous commitments.
Economists said the rhetoric suggested Beijing preferred to only fine-tune economic policies, rather than swing into an outright monetary easing mode to shore up growth, which is expected by many analysts to slip below 9 percent next year for the first time in over a decade.
The pronouncements doused some investor hopes for promises of more explicit measures to lift the economy, pushing the Shanghai stock market down 0.9 percent on Wednesday to close at a 33-month low.
It seems the government, at least for now, is not ready to conduct a blanket policy relaxation, said Tang Yunfei, an economist with Founder Securities in Beijing.
But it also made clear that the policies will be flexible, which means the government will react when slowdown trends are clear.
Indeed, China's view on the global economic backdrop flagged the policy challenges that could lie ahead for an economy in which trade plays a central role.
Looking into next year, the trend in the global economy on the whole is grim and complicated, said a statement published by the official Xinhua news agency after the annual conference.
Uncertainties are rising around a recovery in the world economy.
Beijing's wish to downplay those risks domestically was apparent in all economic plans outlined, which broadly endorsed a decision by China's top leaders last week to avoid big policy changes before a critical leadership succession in 2012.
The yuan will be kept basically stable; interest rate and exchange rate reforms will continue; measures aimed at calming the property market will be kept; exports will be held steady whilst imports boosted to balance trade.
Stability means to maintain basically steady macro-economic policy, relatively fast economic growth, stable consumer prices and social stability, one of several statements carried by the official Xinhua news agency said.
Economists say policy fine-tuning is already under way. Data showed Chinese banks made 562 billion yuan of new loans in November, a shade more than forecast as Beijing gently eases tight credit conditions.
Bank lending is a focal point in China's monetary policy as it is controlled by the government to steer economic growth and control inflation.
STEADY AS SHE GOES
Economists were sanguine in their initial take on the outcome of the most important annual meeting in China's economic calendar.
They singled out the commitment to domestic economic stability as a sign of steady-as-she goes policies in 2012.
This year it's a lot less drama, said Tim Condon, an economist at ING Bank in Singapore. The statements are much less thematic than a year ago when they moved from a moderately loose to a prudent stance.
This is the case of an economy where policy does not need fixing so they are just staying the course.
The bevy of statements did not betray a clear policy bias between growth and inflation, a stance which some analysts say underscores China's nagging concerns that inflation could rebound after this year's tentative victory.
While noting the global economic malaise, Beijing conceded that China is in a tight spot itself, squeezed by both inflation and a slackening pace of economic activity.
We will fine-tune monetary policy in an appropriate and timely manner according to the economic situation, and will use various monetary tools to keep a reasonable growth in money and credit, one statement said.
A Xinhua report in English said China will guarantee steady growth of the economy, while a Xinhua report in Chinese said Beijing aims to stabilize growth. Broadly speaking, China wants to grow its economy by around 7.5 percent each year.
China's economic growth has slowed for three straight quarters and many forecasts see it dipping in 2012 below 9 percent for the first time since 2001.
Inflation appears to be coming off the boil, having fallen from a three-year high of 6.5 percent in July to 4.2 percent in November, but stability-obsessed Beijing is wary of any policy that might fire up prices again.
Beijing promised to keep a tight policy leash on property. To ensure property prices return to a reasonable level, China said it will uphold measures aimed at cooling housing prices -- which are still near record highs -- and increase the supply of homes.
MORE EASING
The Central Economic Work conference brings together China's top leadership, provincial government leaders, ministers, the heads of the biggest state companies as well as the generals from the People's Liberation Army.
Despite Wednesday's statements, many private-sector economists believe China's decision to cut bank reserve requirements on December 5 for the first time in three years was a tacit shift to a pro-growth policy stance.
A Reuters poll last week showed a consensus view that China was primed to roll back much of the monetary tightening it had used to tame inflation over the last year and cut bank reserves further.
No aggressive policies were forecast to be used to stimulate the economy unless GDP growth dropped below 8 percent.
We should not read too much into what the government has said, but pay more attention to what it will do, said Zhou Hao, an economist at ANZ in Shanghai.
Basically, Beijing is expected to lean more towards an easing stance in monetary policy by mainly using quantitative tools such as cutting reserve requirements next year.
© Copyright Thomson Reuters 2023. All rights reserved.