A China National Petroleum Corporation (CNPC) Oil Pipeline In Myanmar May Fizzle, Following Cutback In Chinese Energy Development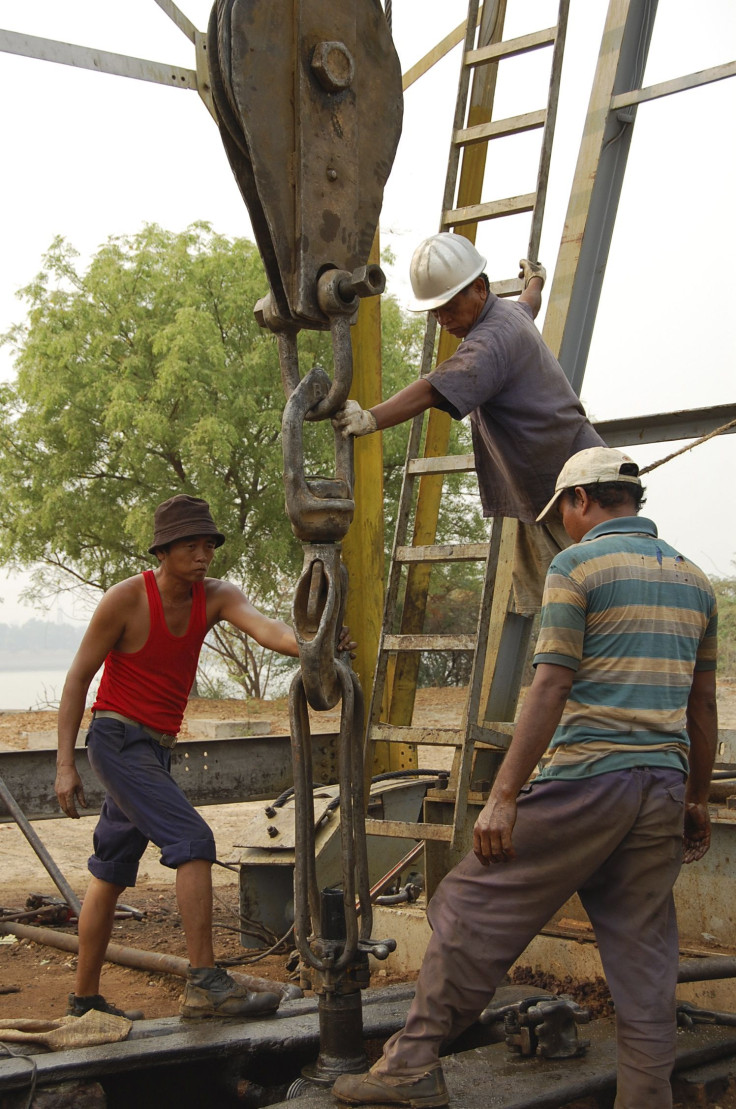 A multibillion-dollar Chinese-funded oil terminal and pipeline in Myanmar may not be built, after a major processing refinery project in China was shelved as part of a wider cutback in energy development.
The refinery in the province of Yunnan, which borders on Myamnar, was suspended following street protests last year over pollution worries, the Irrawaddy reported Thursday. Due to the delays, the refinery will not be built before 2016, if at all. Previously, the China National Petroleum Corporation-developed refinery, which would have been able to process 200,000 barrels of oil per day, was expected to begin operations this year.
"The shelving of the large refinery in Kunming is now part of a wide-ranging cutback in energy developments in China," Collin Reynolds, an independent energy industries consultant and analyst, told the Irrawaddy. "It is one of a number of major refineries and petrochemical projects being delayed or canceled."
CNPC's 900-kilometer (559.23-mile) oil pipeline that runs through Myanmar, with a transmission capacity of 440,000 barrels per day, is still under construction and may now be delayed as a result of the Yunnan refinery's stall. The company originally planned to transmit nearly half of the 22 million tonnes (24.25 million tons) of crude oil it imports from the Middle East and Africa through the Burmese pipeline to Yunnan.
"Of course, China is still a huge consumer of oil and gas, and that 
isn't going to change overnight," Reynolds said. "All the same, the slowdown means that the multibillion-dollar pipeline and port developments in Burma are certainly not so important now."
China's economy has been slowing down for the past two years, and in 2013, Chinese consumption of gasoline and diesel grew at its slowest pace in 20 years. Nonetheless, refinery construction is just now waking up to the slowdown, resulting in some overcapacity that ended up hurting margins.
The oil pipeline in Myanmar has been mired in its own controversies involving human rights and land grabs, the Irrawaddy reported. Much like its sister Shwe natural gas pipeline, which also runs to Yunnan province, the oil pipeline has allegedly displaced local Burmese without due compensation.
The Shwe pipeline has been in operation for only a few months, but already there are allegations that it's unsafe, and possibly has cracks.
© Copyright IBTimes 2023. All rights reserved.