China No Longer Top Destination For Foreign Companies Due To Prosecution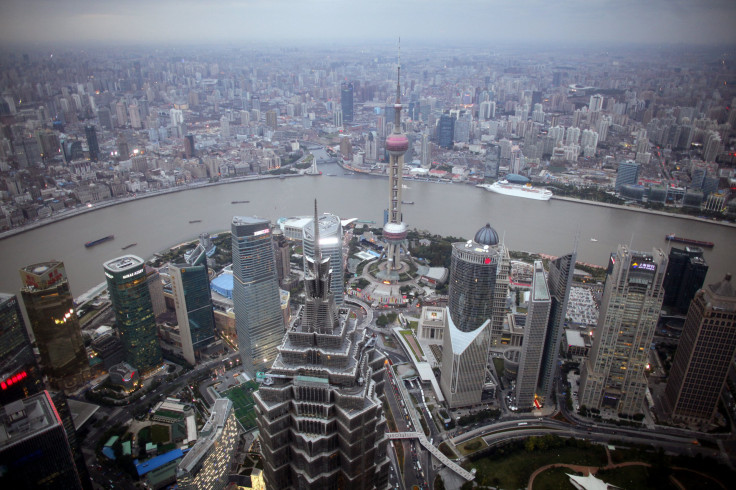 An increasing number of American businesses say they feel unwelcome in China after the country's government began a crackdown on monopoly pricing and corrupt business practices, according to a new survey. The wide-ranging investigations are also perceived to be unfairly targeting foreign companies.
The American Chamber of Commerce, or AmCham, surveyed its members and released the results on Tuesday, showing that about 60 percent of its members feel less welcome in China compared to 41 percent last year, the Wall Street Journal reported Tuesday. This year's poll reportedly also asked respondents if they believed that foreign firms were being singled out for attacks by the Chinese government, and 49 percent of the respondents replied in the affirmative.
AmCham said that the survey showed "an increasing sense of pessimism among foreign multinational companies in China" and warned that China could "permanently lose its luster as a desirable investment destination."
It also said that U.S.-based companies operating in China are finding it difficult to adapt to the Asian country's shift from a state-led model that relied heavily on exports and investment to a model based on services and domestic demand. And, according to Gregory Gilligan, AmCham's chairman, reforms to manage this change have been "disappointingly slow."
"Our concern is that if the investment environment deteriorates too far, important relationships and linkages between China and the rest of the world will be materially damaged," Gilligan reportedly said, in a written statement.
AmCham's annual survey is the latest to suggest that foreign investors are increasingly wary of the aggressive tactics adopted by Chinese industry regulators.
Concerns over China's slowing economic growth, foreign policy tensions, increasing labor costs and the lack of transparency in the system for foreign investors, have led to a slowdown of investments in China from North America, Europe and Japan, according to the Journal. The AmCham survey shows that while many U.S. companies in China remain profitable, fewer businesses are reporting a substantial growth in profits and many are scaling back expansion plans as revenues from their Chinese operations slow down, the report added.
A survey conducted by the European Chamber of Commerce earlier this year reportedly showed that about 61 percent of European companies, which have done business in China for more than 10 years, feel that the country is getting more difficult to operate in.
The European Chamber of Commerce said in August that it heard "alarming" accounts from European companies of intimidation tactics used by Chinese officials to force foreign-owned companies to accept the penalties handed out by Chinese authorities without being allowed full hearings in court, according to the Journal. Chinese authorities have also advised foreign companies not to challenge the investigations, and warned them against seeking legal or government assistance, the report said.
Chinese officials have reportedly defended their actions saying that the crackdown targets both domestic and foreign companies. According to them, the country is investigating companies under an anti-monopoly law, which came into effect six years ago, for reasons similar to those used by governments in the U.S. and Europe in previous decades.
Last month, Chinese industry regulators levied fines of about $202 million (1.24 billion yuan) against 12 Japanese auto-part makers on charges of alleged price manipulation.
German automotive giants Bayerische Motoren Werke AG (ETR:BMW), Volkswagen AG's (ETR:VOW3) Audi AG (ETR:NSU) and Mercedes-Benz parent Daimler AG (ETR:DAI) are also awaiting penalties following similar probes, and have responded to the investigations by cutting prices of their products in China.
Technology giants Microsoft Corporation (NASDAQ:MSFT) and QUALCOMM, Inc. (NASDAQ:QCOM) too are being investigated for indulging in alleged monopolistic activities though both companies have said they abide by Chinese law and are cooperating with investigators.
Western multinational companies also say they are facing attacks on their business practices and reputation from Chinese state media, which could destroy their businesses.
U.S.-based food processor OSI Group LLC's China business collapsed after a Shanghai television station reported abuses at the company's local plant. Six OSI employees were later arrested and the company apologized. And though the allegations have not yet been proven, several of OSI's major customers in China, including Burger King Worldwide Inc (NYSE:BKW) and Yum! Brands, Inc. (NYSE: YUM), which runs the KFC and Pizza Hut chains, have refused to buy their products. McDonald's Corporation (NYSE:MCD) suspended OSI supplies to its 2,000-plus outlets in China.
About seven years ago, China was the No. 1 investment destination for a majority of U.S.-based companies. However, this year's survey showed only 20 percent of respondents were interested in investing in China with an increasing majority looking at other foreign destinations for direct foreign investment, the Journal reported, citing the AmCham survey.
© Copyright IBTimes 2023. All rights reserved.