Is China Preparing For War? Military Infrastructure On South China Sea Islands Near Completion: Think Tank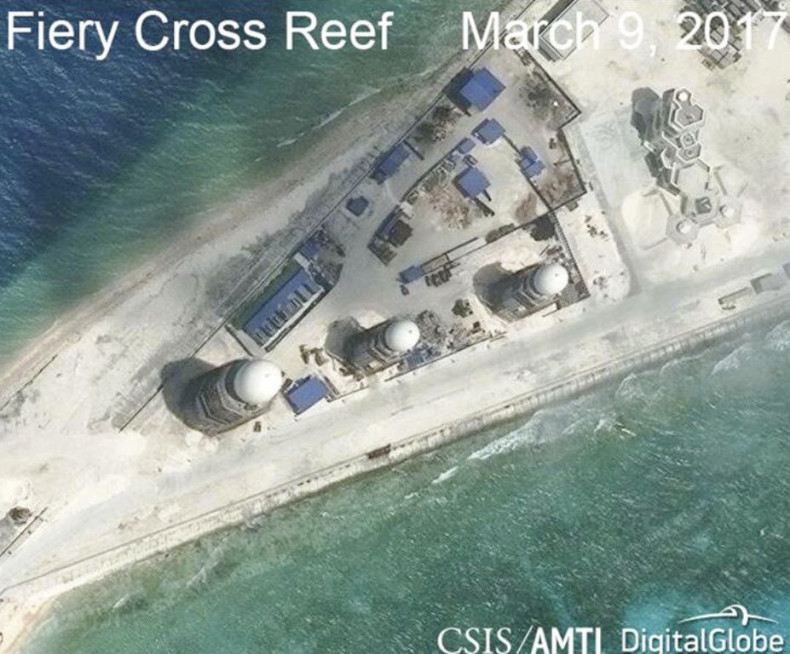 China is wrapping up the construction of its military infrastructure on the South China Sea islands, a U.S. think tank said in a report Monday. The country, which laid claims to almost all of the international waters, can deploy combat planes and other military assets at those islands any time, the think tank added.
Satellite images from earlier this month showed China's naval, air, radar and defensive facilities were nearing completion, the Asia Maritime Transparency Initiative (AMTI), a branch of the Center for Strategic and International Studies, said in the report. The country's military aircraft would be able to operate over almost all of the South China Sea with the help of three air bases in the Spratly Islands, and one on Woody Island in the Paracel Islands.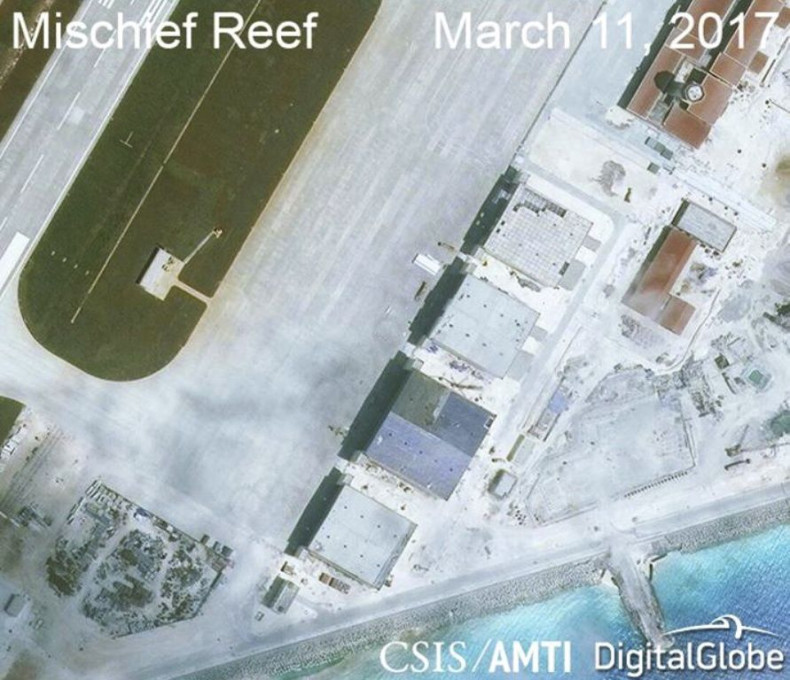 "The same is true of China's radar coverage, made possible by advanced surveillance/early-warning radar facilities at Fiery Cross, Subi, and Cuarteron Reefs, as well as Woody Island, and smaller facilities elsewhere. China has maintained HQ-9 surface-to-air missile systems on Woody Island for more than a year and has on at least one occasion deployed anti-ship cruise missiles to the island," the Washington, D.C.-based think tank said in the report.
Apart from this, Fiery Cross, Subi and Mischief have been now equipped with hardened shelters with retractable roofs for mobile missile launchers.
"On Mischief Reef, the hangars for 24 combat aircraft have been completed and in early March construction teams were putting the finishing touches on five larger hangars. A finished radar tower stands in the middle of the reef and a trio of large towers have been constructed on the southwestern corner," AMTI said.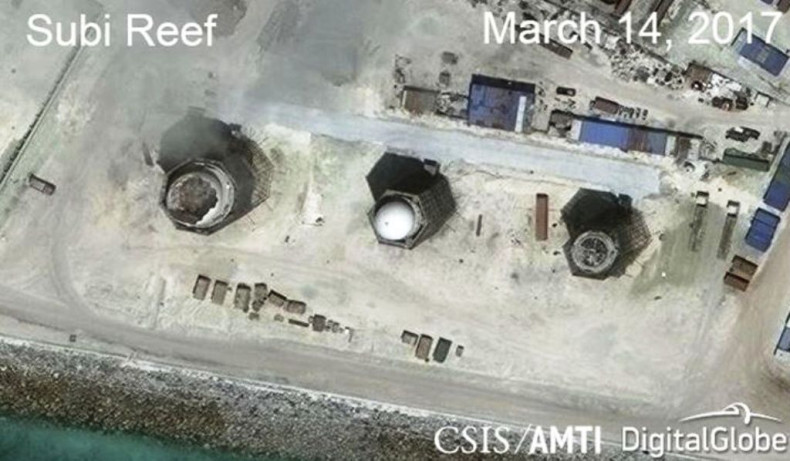 Other claimants of the South China Sea — Brunei, Taiwan, Indonesia, Malaysia, the Philippines and Vietnam — have accused China of militarizing the long disputed region. However, Beijing has defended its actions saying its military equipment will add to the region's safety.
On March 24, Chinese Premier Li Keqiang maintained the defense equipment is for freedom of navigation in the South China Sea. He also said his country is not militarizing the region, from where about $5 trillion worth of trade passes every year.
"With respect to the so-called militarization, China never has any intention to engage in militarization in the South China Sea," Li said.
The U.S. has continued to maintain its opposition to China's growing aggression in the disputed region. In January, Rex Tillerson — who was then President-elect Donald Trump's pick for secretary of state — said China should be given "no access" to the South China Sea. He has also compared Beijing's building of islands and militarizing them to "Russia's taking Crimea" from Ukraine.
© Copyright IBTimes 2022. All rights reserved.