China Propaganda Films Enter New Zealand, While Anti-HK Videos Uploaded On PornHub
It is very ironic that while Twitter, Facebook and YouTube have shut down accounts showing videos of how China views the unrest in Hong Kong, some tech-savvy pro-Chinese patriots are using the world's largest pornographic video platform, called PornHub, to post the videos.
PornHub was created in 2007 and is the YouTube-like platform for streaming XXX rated videos. In 2018, Forbes Magazine estimated that there were 4.79 million new videos uploaded from amateurs, models and content partners and that the search count for the site exceeded 30.3 billion. In other words, nearly 1,000 searches every minute.
"YouTube would not allow us to upload those videos, so we have no other way but to post the videos to PornHub," Shu Chang, a Chinese online commentator with over 3 million followers on Weibo, shared.
About a dozen videos have been uploaded showing images of Hong Kong citizens expressing their admiration for the Hong Kong Police Force and speeches by commenters condemning the violent actions of the protesters.
One video titled "Rioters (Cockroach) in Hong Kong" showed a man (supposedly pro-Chinese) being set on fire in a confrontation with protesters. The video garnered some criticism toward the protesters. Not surprisingly, any images of violence toward the protesters by the police are absent from the videos.
In that same video, a character called Rich said, "Chinese people are at risk of being burned alive if they dare to disagree with the fascist right-wingers in Hong Kong." He went on to call the protesters "terrorists."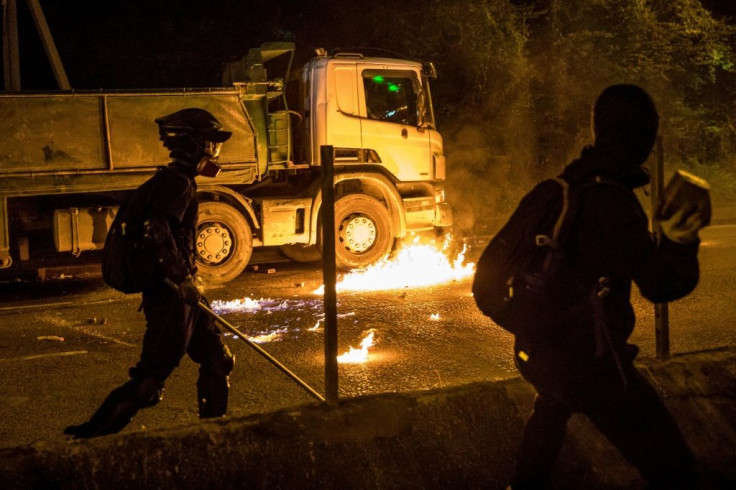 Aside from PornHub videos, movies depicting pro-Chinese propaganda are also being released on mainstream media. In New Zealand, films that exhibit Chinese state power are gaining traction.
According to China expert Professor Anne-Marie Brady, these films are not only being made in the shores of the country, but "taxpayers are now subsidising China's propaganda films."
One film titled "Wolf Warrior 2", a militaristic Chinese propaganda film, had the tagline: "Anyone who offends China, no matter how remote, must be exterminated."
The movie has since been blasted for its overtly pro-China tone. Unsurprisingly, Chinese media had nothing but praise for the movie, saying the film showed "fearless heroism and responsibility."
© Copyright IBTimes 2023. All rights reserved.