China Scolds U.S. for Politicizing the 'Dangerous' Debt Talks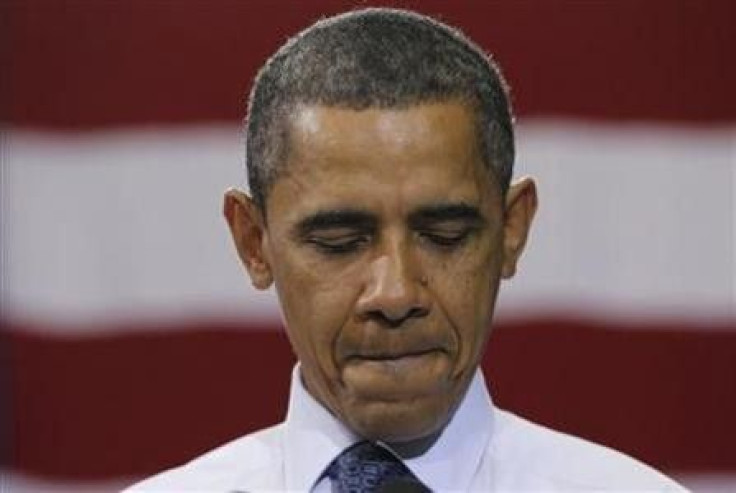 China's state-controlled media agency Xinhua published a scathing editorial on the U.S. debt talks, illuminating the nation's fear that American default will hurt the global economy.
The newspaper criticized lawmakers in the United States for stalling and letting politics stand before its economic future, calling the talks "dangerously irresponsible" and a "game of chicken."
"With the clock ticking toward a debt default deadline, politicians in Washington are still wasting precious time on finger-pointing, public showdowns and tough backdoor bargains to secure the best deal for their own parties -- a testament to the entrenched political divisiveness in the United States before the 2012 presidential election," the Xinhua report starts.
The Chinese government has made no official statement on the debt debate, but the Xinhua news agency is generally considered the voice of the state.
President Barack Obama and Washington leaders are in the midst of intense negotiations over the nation's debt ceiling. The country currently owes $14.3 trillion, about $1 trillion of it to China. If the debt ceiling is not raised by Tuesday, the United States will default on its loans, possibly knocking over the first domino in a chain of global economic recessions.
"With leadership comes responsibility," Xinhua said, nearly quoting the "Spiderman" movie.
"It is unfortunate and disappointing that when political leaders in Washington spar over who is doing good for their country, they take little account of the world's economic soundness."
"Given the United States' status as the world's largest economy and the issuer of the dominant international reserve currency, such political brinkmanship in Washington is dangerously irresponsible," the article said.
"It risks, among other consequences, strangling the still fragile economic recovery of not only the United States but also the world as a whole."
A second article was published in the Chinese daily Friday, that echoed the concerns of the first editorial.
Xinhua blames the Republicans for highjacking the talks, creating "economic uncertainty... over the nation and the world," in order to push their own agenda.
"The ugliest part of the saga is that the well-being of many other countries is also in the impact zone when the donkey and the elephant fight," the article read.
The article had one point that the United States should take into consideration. In a slightly patronizing statement, the Chinese state paper scolded the U.S. for its reckless spending:
"It is time for Washington to revisit the time-tested common sense that one should live within one's means."
© Copyright IBTimes 2023. All rights reserved.