China State-Owned Enterprises (SOEs) Lead In Market Capitalization Loss In 2013; Bad Year For Banking, Coal And Beverage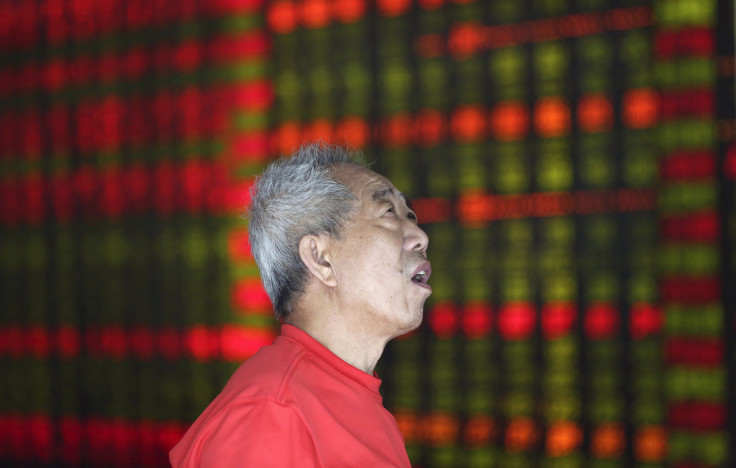 China's dysfunctional stock market, one of the world's worst performers for years despite the economy's comparatively good growth, is about to hand in yet another disappointing report card. And state-owned enterprises are among the biggest losers of the year.
Of the 100 listed companies that have seen the steepest share price declines in Chinese mainland capital markets this year, 80 are SOEs, the Investor Journal Weekly newspaper reported (in Chinese), citing data from financial data provider Wind Information Co.
Among the SOEs that "made the cut," 38 are run directly by the central government, while 42 are run by local governments. These companies lost a combined 1.3 trillion yuan ($210 billion) and 741 billion yuan in market cap, respectively.
This year's worst-performing company is PetroChina Company Limited (SHA:601857), which saw its market cap decline by 220.2 billion yuan, or 600 million yuan every day, to stand at 1.24 trillion yuan by year-end. Other big losers include China Shenhua Energy Company Limited (SHA:601088), Industrial and Commercial Bank of China (SHA:601398) and China Life Insurance Company Limited (SHA:601628) -- each saw their market value tumble by more than 100 billion yuan, Wind data showed.
"The obvious decline in market value for the SOEs was mainly because these companies were listed during 2007, when the capital markets rose to a record high," Li Daxiao, director of research at Yingda Securities Co, told the Global Times Monday.
The banking industry, which in aggregate shrunk by 425 billion yuan in market cap, was the hardest hit in terms of absolute value this year.
Nine banks are among the 100 worst-performers of the year list. They include: Industrial and Commercial Bank of China (SHA:601398), Agricultural Bank of China Ltd (SHA:601288), Bank of China Limited (SHA:601988), Bank of Communications Co Ltd (SHA:601328), China Merchants Bank Co., Ltd (SHA:600036), Bank of Beijing Co., Ltd. (SHA:601169), China CITIC Bank Corporation Limited (SHA:601998), China Everbright Bank Co., Ltd (SHA:601818) and Shanghai Pudong Development Bank Co. Ltd (SHA:600000).
The banking industry is followed by coal and beverage, with losses of 389 billion yuan and 262 billion yuan in market cap, respectively.
The market cap of coal companies listed on A-share markets fell by 40 percent, driven by a fall in coal prices this year, according to the report. Analysts were cited by the newspaper as saying that reform of tax collection in the coal sector will lead to a rise in costs and a further decline in profits in the coal sector.
Three liquor firms -- Jiangsu Yanghe Brewery JSC Ltd. (SHE:002304), Jiugui Liquor Co., Ltd. (SHE:000799) and Shanxi Xinghuacun Fen Wine Factory Co. (SHA:600809) – saw their market value halved, mainly due to the central government's crackdown on extravagant consumption by officials, the report said.
China said Sunday it will evaluate the performance of its SOEs in 2014 and "severely deal with" companies that perform poorly, are continuously loss-making or do not meet safety standards.
Helped by small-and-medium-sized enterprises, market cap of both the Shanghai Stock Exchange and Shenzhen Stock Exchange rose from 22.94 trillion yuan at the start of the year to 23.39 trillion, according to Wind. Specifically, 1,652 companies saw their value rise and 811 witnessed a fall in value.
© Copyright IBTimes 2023. All rights reserved.