China Local Government Debt Soars To $3 Trillion, Financial Risk Building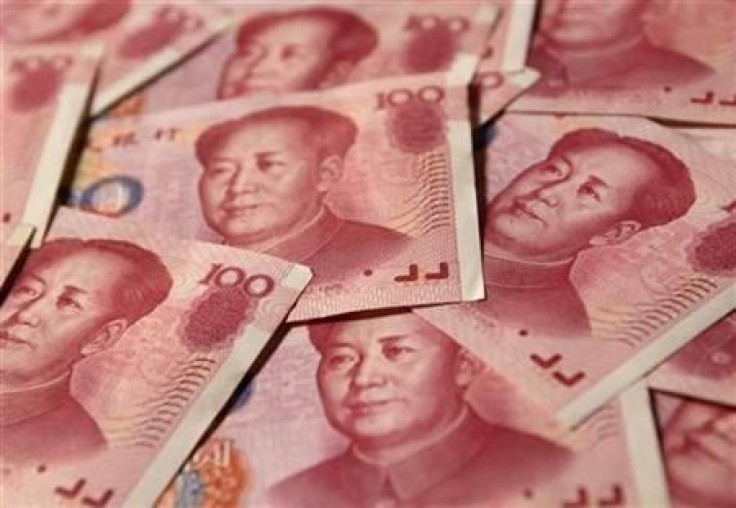 China's long-awaited government debt audit arrived Monday and showed that local government liability had swollen to around 17.9 trillion yuan ($2.95 trillion) at the end of June, a fresh sign that risks are building inside the financial system of the world's second-biggest economy.
The new estimate, disclosed in a statement on the National Audit Office website, represents a nearly 70 percent increase from the 2010 tally of $10.7 trillion yuan. The latest figure is equivalent to a little more than 30 percent of gross domestic product, compared to 25 percent of GDP three years ago. The NAO added that government debt levels were generally "under control" but identified "potential risks in some places."
"We believe the markets and the Chinese government should be alarmed by the rapidly rising leverage, but we do not believe China is on the brink of a debt crisis, especially if the new leaders can take decisive measures to arrest rising leverage," Ting Lu, chief China economist at Bank of America Merrill Lynch, wrote in a note to clients.
Combined with central government debt and indirect liabilities such as those of the former railway ministry, China's total government debt amounted to 30.3 trillion yuan, or around 53 percent of GDP, lower than the internationally recognized "red line" of 60 percent of GDP. By comparison, the U.S. has a debt-to-GDP ratio of 73 percent.
Beijing is fully aware of the potential risk if local government debt isn't quickly reined in.
China's top government auditor pledged to watch levels of debt and spending closely to ensure the country's fiscal stability.
"We will look at fiscal sustainability, especially local government risk prevention and control," Liu Jiayi, head of the National Audit Office, said in a speech posted to the agency's website. The office will also audit all officials in "key regions, departments, agencies" at least once during their terms and conduct checks of government spending on conferences, meetings and office buildings, he said.
China's just-ended Central Economic Work Conference also emphasized that "preventing and controlling local-government debt" will be among the major tasks to be implemented next year.
The dilemma Beijing is facing is that it needs infrastructure investments to support short-term growth, but by doing so, it is building up these debt problems in the country that is going to be big trouble in the long term.
In the wake of the global financial crisis in 2008, external demand for Chinese products declined sharply, and net exports ceased to be a driving force for the economy. The government responded by engineering a monetary stimulus, but it placed the task of infrastructure spending squarely on local governments, which shoulder 90 percent of these expenditures.
And while the financing burden for infrastructure has fallen on regional governments, the provinces and municipalities haven't been allowed to borrow money directly or run a budget deficit since 1994, when Beijing introduced a ban due to concerns that local authorities were building up huge debts they couldn't repay.
Setting up local government financing vehicles was seen as the solution to this local government financing problem. While owned by the local government, these financing vehicles can raise funds through the more traditional methods of taking bank loans, issuing bonds, and via equity market initial public offerings, as well as via shadow banking activities such as trust loans.
China's shadow banking system is responsible for a loan portfolio that amounts to more than one-third of the debt issued by traditional banks and nearly half of the country's GDP, up from 25 percent five years ago, according to Societe Generale's estimate.
"The root cause of the problems associated with local-government debt and shadow banking is the fact that a financial system dominated by banks can no longer cope with the demands of financing rapid urbanization," Qu Hongbin, HSBC's chief economist for China, said.
To help relieve local government's burden, China may allow city governments to issue municipal bonds as early as next March, the state-run China Daily reported last week citing unnamed sources.
Currently, the local bond pilot remains tiny compared to the scale of local financing needs. The finance ministry in March set a quota of 350 billion yuan under the program for 2013. Only six localities -- Zhejiang Province, Guangdong Province, Shandong Province, Jiangsu Province and the cities of Shanghai and Shenzhen -- are allowed to issue bonds on their own.
© Copyright IBTimes 2023. All rights reserved.