China Technology 2017: Artificial Intelligence Research Gets Billions To Develop New Robots, Weapons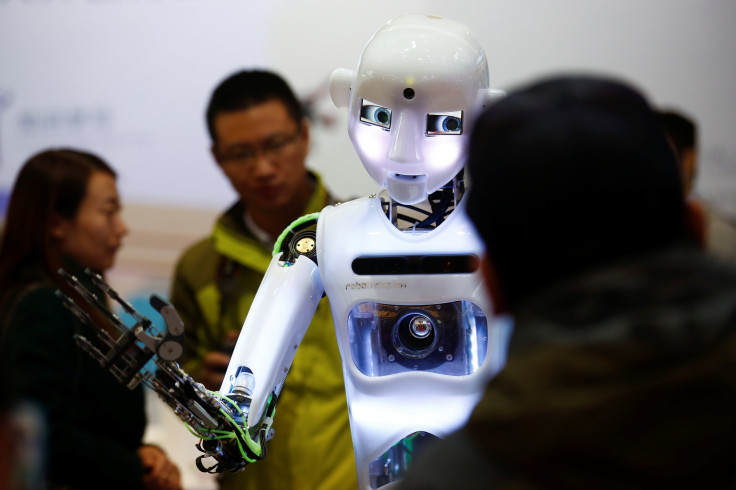 China has pledged billions of dollars to boost the development of artificial intelligence in the country's first technology research drive of its kind, highlighting Beijing's commitment to expanding the horizons of the nascent field.
During an annual meeting of parliament, Chinese Premier Li Keqiang told legislators Sunday that the nation would invest in new technologies and their associated markets. The new initiative was set to devote up to $5.5 billion by 2018, according to an analyst with the South China Post, which reported the story Thursday. In his speech, Li outlined where the funds would likely be appropriated.
"We will implement a comprehensive plan to boost strategic emerging industries," Keqiang said. "We will accelerate research & development on, and the commercialization of new materials, artificial intelligence, integrated circuits, bio-pharmacy, 5G mobile communications, and other technologies."
Read: Alibaba Founder Asks China To Crack Down On Counterfeits​
China's influence in the field of artificial intelligence has steadily increased over the years and, in some ways, has reportedly begun to surpass the U.S.' progress. The Association of the Advancement of Artificial Intelligence's annual meeting, which took place last month, was rescheduled when the original dates in January conflicted with the Chinese New Year, displaying the vast clout of Chinese input on the international conference. A 2016 report by the National Science and Technology Council of former President Barack Obama's White House conceded that the U.S. no longer led the world in "deep learning," an advanced, popular branch of artificial intelligence research involving "teaching" machines through the use of complex algorithms.
China has also exceeded in smart weaponry. In response to tensions between Beijing and Washington over territorial disputes in the South China Sea, China has reportedly begun developing "semiautonomous" weapons capable of making their own tactical decisions against predesignated targets. China's military is reportedly moving toward a new strategy known as "remote warfare" through which its naval forces would deploy numerous small ships to tackle one large one, such as a U.S. aircraft carrier.
Read: Photos, Video of the US' New Electromagnetic Railgun Missile
© Copyright IBTimes 2023. All rights reserved.