China-UK Trade Relations: Despite Chinese Economic Slowdown, British Authorities Push For More Investment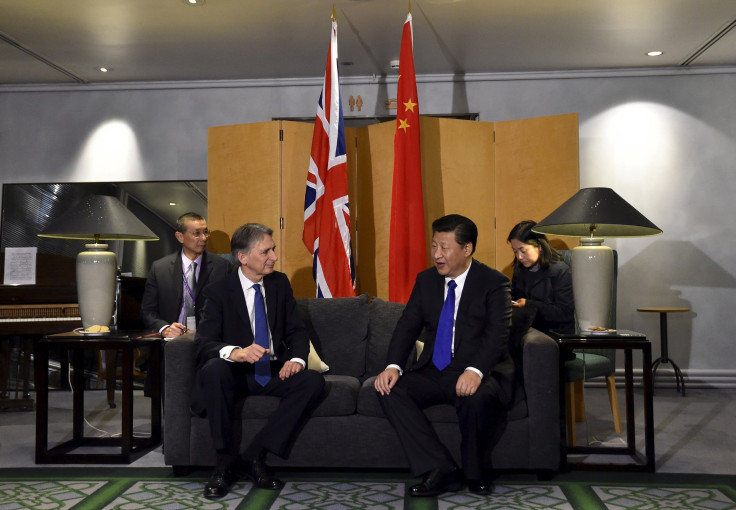 Chinese President Xi Jinping was set to arrive in London Monday as Britain prepared to welcome him with a lavish visit, complete with ceremonial parades, lodging at Buckingham Palace and a state dinner hosted by Queen Elizabeth. Amid the pomp of Xi's visit, British economic authorities were set to push for increased foreign investment and trade with China, looking to become the Asian market's "best partner in the West," according to one member of the British treasury.
Despite China's economic slowdown, British authorities have continued to seek stronger economic ties with the Asian nation, noting that it represents nearly a quarter of the world's growth. The strategic move comes as U.S. officials have warned of Chinese human rights violations; as Latin American and African nations struggle to recover after leaning heavily on investment from Beijing; and as other European nations, particularly wealthy Switzerland, compete for China's attention. Still, increased trade in China is likely a safe investment for Britain, experts said, as China remains strong despite slow growth, charging ahead as the world's second-largest economy.
Economic relations between the U.K. and China have skyrocketed over the past 10 years, with Chinese investment in the U.K. increasing to $8.5 billion in 2014, up from just $510 million in 2011. The U.K. attracted $12 billion in Chinese investment in 2013, more than France and Germany combined. Much of that money has been put to work in public works projects, with high investments from China in railroads and nuclear power in particular. China, in turn, became the U.K.'s sixth-largest goods export market in 2014, up from 14th in 2003, with London largely exporting to Beijing agricultural products, and services, particularly in the financial sector.
The Chinese president said in an interview with Reuters Saturday he looks forward to solidifying his nation's growing trade relationship with the U.K. during his upcoming visit. "I hope this will chart the course for the future growth of China-U.K. relations, inject new impetus in practical cooperation between our two countries in all fields and enable us to jointly usher in a 'golden time,'" Xi said in a written statement.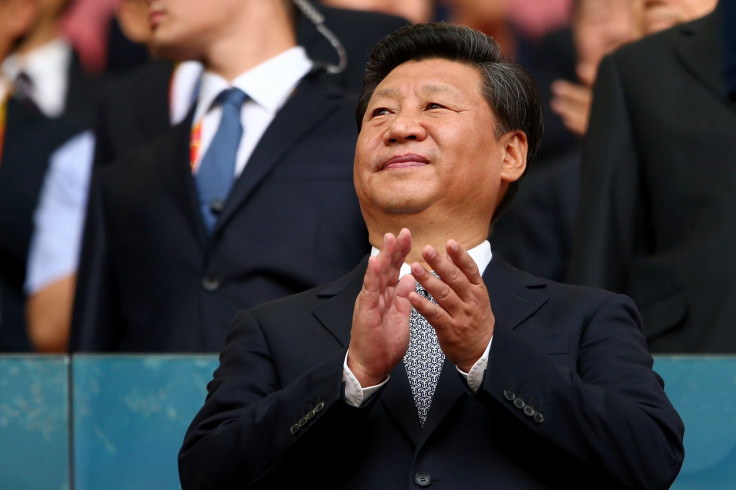 China transformed from a relatively isolationist country throughout the second half of the 20th century into the second-largest economy in the world by 2010 through rapid industrialization. China represents more than 16 percent of the world's GDP, making it a powerhouse of industry and an attractive trading partner.
As a result of this breakneck growth pace, Chinese companies and individuals have been able to invest more easily in both the public and private sector of foreign countries, including in the U.K., where the public sector has struggled to recover from a continentwide recession in 2008 that sank the euro and plummeted foreign investment. Though the U.K. has recovered more rapidly than debt-ridden Greece or Italy, for instance, London's public deficit remains high.
After China expressed an interest in investing in the U.K.'s infrastructure, particularly in the transportation and power sectors, economic relations between the two nations has steadily grown in the past five years. Britain is now China's second-largest trading partner, after the United States, and Chinese investment in the U.K. has increased by an average of 71.7 percent each year over the past three years.
Warming relations between the two countries could become a point of contention for several of the U.K.'s close allies, such as the United States, that have criticized the Chinese government's abuses of human rights, including torture and imprisonment of political dissenters.
"[There are] worries of doing business with a totalitarian, expansionist government," Steve Coulter, an expert in political economy at the London School of Economics, said. He added that the trade relationship raises the question: Is this going to constrain our foreign policy in the future?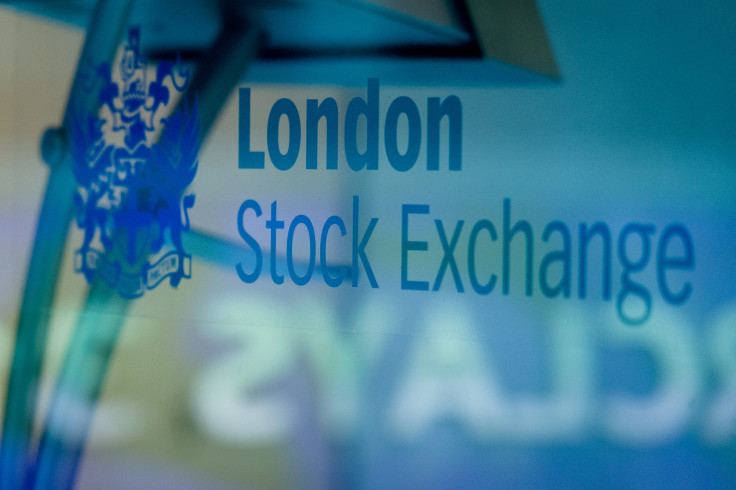 The U.K. is not the only country in Europe attempting to woo Chinese investors. Switzerland has also tried to position itself as an attractive financial partner for China. The Alpine nation is well-known for its banking regulations, which are particularly beneficial to private wealth investment, and China is also a large importer of Swiss luxury goods such as watches and Swiss pharmaceuticals.
Switzerland may be wealthy, but because of its small size, it does not have the financial clout the U.K. does, according to one expert. "I don't see Switzerland taking over London as a financial hub," Alessio Terzi, a macroeconomist for the Brussels-based think tank Bruegel, said.
The U.K. has faced other obstacles to its financial future with China, including a Chinese economic slowdown in August that sent shockwaves through international markets, including in London. Countries in Africa and South America were hit particularly hard. China was the No. 1 trading partner for the majority of African economies and several countries in South America, most notably Chile, which lost billions of dollars when the Chinese market tumbled.
Britain has a far more diversified and stable economy than those of South American or African countries, said Terzi, who criticized the short-term thinking of analysts who panicked following the Chinese slowdown.
"One has to look at longer-term dynamics," he said. "We have to forget for one second the recent months of slowdown in China and look at the bigger picture."
© Copyright IBTimes 2023. All rights reserved.
FOLLOW MORE IBT NEWS ON THE BELOW CHANNELS