China Warns Against Support For Taiwan Independence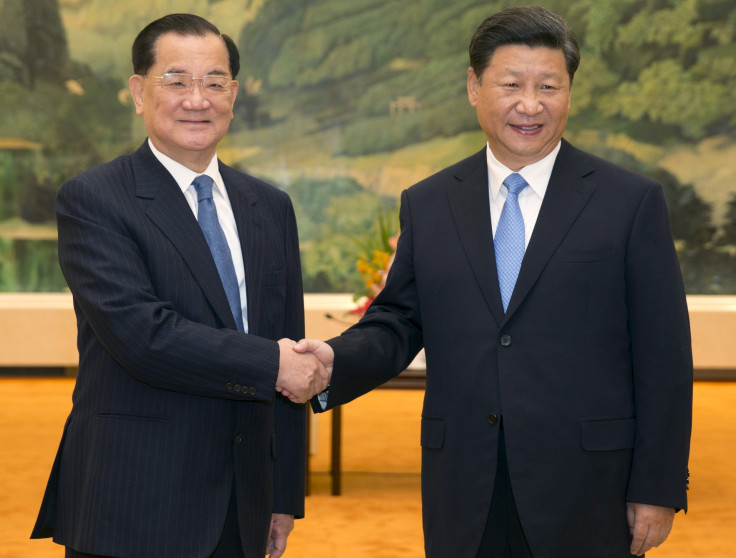 China's top official on Taiwan affairs Wednesday warned against support for Taiwanese independence, as the island prepares for a crucial presidential election in January.
"The 'Taiwan independence' secessionist forces seek to negate the Chinese nation's achievements in the war against Japan and erase Taiwan compatriots' contributions to the fight against Japan's colonial rule and victory against Japan's attacks," said Ma Xiaoguang with the State Council Taiwan Affairs Office at a press conference, according to Chinese state-run news agency Xinhua.
"Curbing the spread of historical views that uphold 'Taiwan independence' and contain secessionist schemes are historical obligations that all responsible political parties and politicians should undertake," he added.
Ma's comments referred to controversy over the respective contributions of China's nationalist and communist forces to the fight against Japan during World War II. The issue was the cause of some debate in recent weeks, as China marked the 70th anniversary of the defeat of Japan during the war with a huge military parade.
Some veterans and commentators expressed frustration with China's governing Communist Party claiming credit for the defeat of Japan, when many historians say the nationalists, who went on to become Taiwan's principal governing party, played a far more significant role.
Chinese sensitivities over Taiwan will be on the agenda when Chinese President Xi Jinping visits the U.S. for talks with President Barack Obama next week.
"The Taiwan issue is the most important, most sensitive issue in Sino-US relations," Ma told a news conference.
"We believe that, when the leaders of China and the United States meet, they will exchange views on important issues of mutual concern," Ma said.
In the past, the U.S. pledged to protect Taiwan in the event of a military conflict, and it maintains defense ties with Taipei, despite acknowledging Beijing's "One China," policy, which says that Taiwan is part of China.
Taiwan's China-friendly Kuomintang (nationalists) is expected to be defeated in January's elections by the independence-supporting Democratic Progressive Party (DPP) opposition. China has been stepping up its rhetoric against the DPP as the vote nears, Singapore's Today Online reported.
© Copyright IBTimes 2023. All rights reserved.