China Will Publish A List Of Legal Places To Worship In An Effort To Root Out Illegal Cults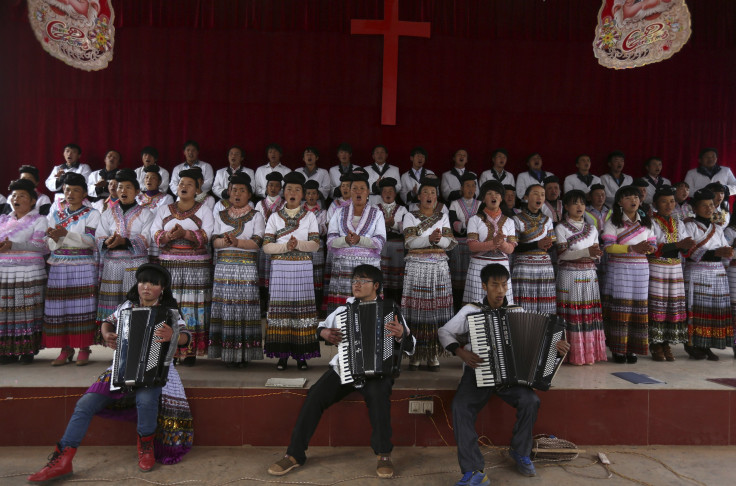 Chinese officials will soon publish a list, stating all the legal places where people can conduct religious activities, Reuters reported, citing Xinhua, the country's official news agency. The move is being taken in order to identify unsanctioned groups and to "root out illegal religious activities" in the country.
Wang Zuoan, director of the State Administration for Religious Affairs, said in a conference, according to Reuters, that the Chinese administration will declare the names and addresses of "all Buddhist and Taoist venues" in the coming two years. According to Wang, the move would help curb illegal religious activities in the country, Reuters reported.
Religious institutions in the country are supposed to be loyal to the Chinese government, which had become slightly lenient toward such institutions in recent years. However, the country had discouraged the growth of unsanctioned religious movements, which the authorities call cults. In August, Chinese police had arrested 1,000 people suspected to be linked to the illegal cult Quannengshen (Almighty God).
"Quannengshen cheats people, illegally collects money and violates the law under the guise of religion. A series of acts by its members have harmed people's lives and property and disrupted social stability," the Ministry of Public Security had said, according to CCTV, a local news network.
The Falun Gong church, which is reportedly one of the major opponents of the Chinese Communist Party, has also been banned by China, Reuters reported. Moreover, Beijing is involved in a long-running dispute with the Vatican over the appointment of Catholic bishops and has ended up removing the crosses from Christian churches and has banned the Christmas symbolism.
Moreover, Muslim Uighurs in China's restive Xinjiang autonomous region have also been of concern to the Chinese, which does not appreciate Muslim practices, Reuters reported. The country says that Muslim Uighurs have separatist views and blames them for a series of attacks in the region.
© Copyright IBTimes 2023. All rights reserved.