China's Economy: Five Biggest Banks Tripled Bad Debt Write-Offs In First Half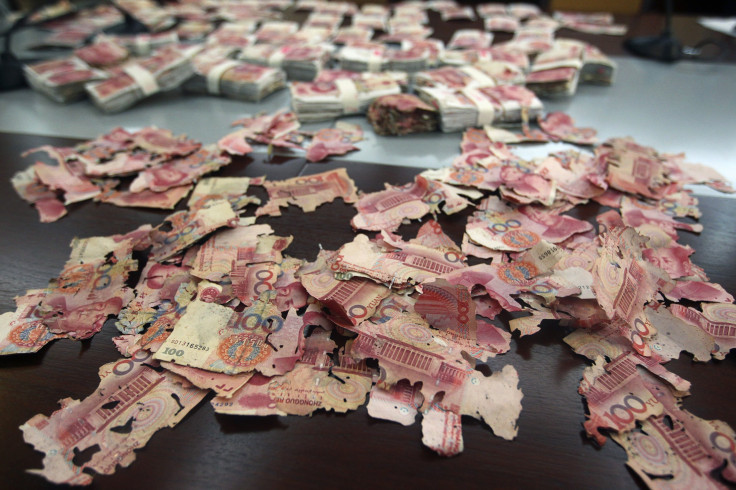 Yet one more warning bell for China's economy just went off: The nation's five biggest banks tripled the amount of bad debts written off in the first half of the year from the same period in 2012.
Industrial & Commercial Bank of China Ltd., along with its four largest rivals, erased bad loans worth a total of 22.1 billion yuan ($3.65 billion) that could not be collected in the first six months of the year. That was up from 7.65 billion yuan in the first six months of 2012, Bloomberg News reported.
Writing off bad debts allows banks to keep nonperforming-loan ratios down even as China's defaults begin to rise. China has eased regulations for writing off debt to small businesses since 2010.
The China Banking Regulatory Commission in April urged lenders to set aside more funds to cover defaults and write off bad loans during periods of strong earnings. It also encouraged banks to use those strong earnings to build reserves rather than pay dividends. In the first half of 2013, the five banks posted record earnings of $76 billion.
"The banks' and the regulators' interests are aligned in speeding up writeoffs," said Ma Kunpeng, a Beijing-based analyst at Credit Suisse Founder Securities Ltd. "This prepares them for a rainy day."
The five biggest lenders obliged, and at the end of the second quarter they had set aside on average 272 percent of the value of their bad loans as provisions, surpassing even the regulated 150 percent requirement. They also classified 22.4 billion yuan more loans as nonperforming (NPL) during the same period to a total of 349.9 billion yuan.
"Banks have an incentive to write off NPLs because that will make their loan books look cleaner," said Tang Yayun, a Northeast Securities Co. analyst in Shanghai. "The government is also pushing for a faster process to reflect the real level of bad loans, especially when there's rising pressure on banks to manage their asset quality in an economic slowdown."
China's economy is worrisome all around. While GDP growth rebounded to 7.8 percent in the third quarter, overall projected growth may slow to 7.6 percent this year, which would mark the slowest expansion the country has had since 1999, a Bloomberg survey of economists showed.
© Copyright IBTimes 2023. All rights reserved.