China's International Payments System Ready, Could Launch By Year-End: Sources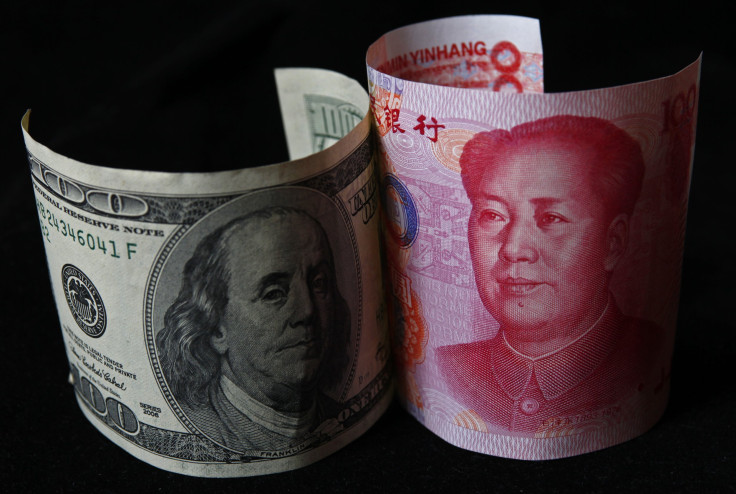 (Reuters) - China's long-awaited international payment system to process cross-border yuan transactions is ready and may be launched as early as September or October, three sources with direct knowledge of the matter told Reuters.
The launch of the China International Payment System (CIPS) will remove one of the biggest hurdles to internationalizing the yuan and should increase global usage of the Chinese currency by cutting transaction costs and processing times.
The system, which would be a worldwide payments superhighway for the yuan, will replace a patchwork of networks and allow hassle-free renminbi transactions.
"The CIPS is ready now and China has selected 20 banks to do the testing, among which 13 banks are Chinese banks and the rest are subsidiaries of foreign banks," said a senior banking source who is involved in the matter.
"The official launch will be in September or October, depending on the results of the testings and preparation," the source said.
A second source with direct knowledge of the matter said authorities want to launch the first phase of CIPS before December.
"It's not a plan but we are trying our best to have the first phase (of CIPS) online before the end of this year," said the source, who declined to be named because he is not authorized to speak to the media.
"If it's all smooth, (the launch) will be in September or October. If there is a need for a bit more time, we are still confident about (rolling it out) before the year-end," he said.
The system was expected to be launched in 2014 but was delayed by technical problems, with most market participants anticipating it would not come on stream before 2016.
Currently cross-border yuan clearing has to be done either through one of the offshore yuan-clearing banks in the likes of Hong Kong, Singapore and London, or else with the help of a correspondent bank in mainland China.
The launch of CIPS will enable companies outside China to clear yuan transactions with their Chinese counterparts directly, reducing the number of stages a payment has to go through.
China's yuan became one of the world's top five payment currencies in November 2014, overtaking the Canadian dollar and the Australian dollar, according to global transaction services organization SWIFT.
Global yuan payments increased by 20.3 percent in value in December compared to a year earlier, while the growth for payments across all currencies was 14.9 percent for the same period, SWIFT said.
China has accelerated the pace to internationalize its currency in recent years. The central bank assigned 10 official yuan clearing banks last year, bringing the total number to 14 globally that can clear yuan transactions with China.
The People's Bank of China was not immediately available for comment when contacted.
© Copyright IBTimes 2023. All rights reserved.
FOLLOW MORE IBT NEWS ON THE BELOW CHANNELS