Is China's Manufacturing Sector Recovering? Slight Increase Seen After Stimulus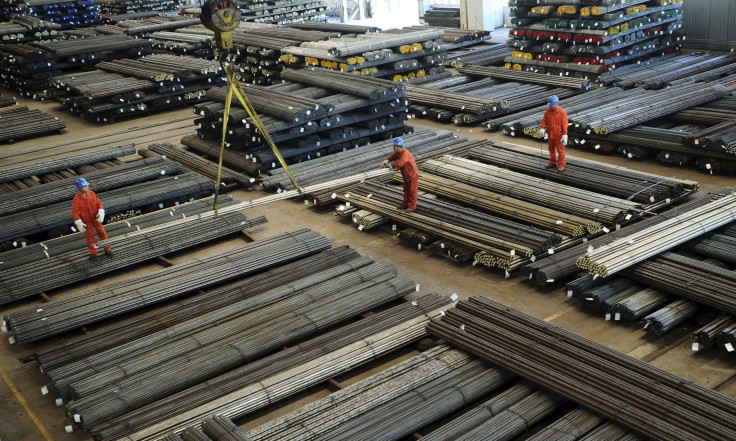 China's manufacturing sector experienced a slight pickup in October, a new poll from Reuters showed Wednesday. The purchasing managers' index (PMI), which shows the health of the manufacturing sector, increased to 50.0 from 49.8 in September.
The new figures have raised hopes that China's manufacturing sector has bottomed out after receiving stimulus injections, with an official PMI expected Sunday. "Stimulus measures continued to gain traction in October, which would be conducive for large and state factories," said Zhang Yiping, an analyst at Merchants Securities speaking with Reuters.
However, experts warned the slight increase was still slim because factory activity had fallen in both August and September. Following China's currency devaluation that reverberated around the world in August, the government has continued cutting interest rates and decreased the amount banks must hold in their reserves. The government has also increased its spending on infrastructure.
China's GDP Growth | FindTheData
Analysts have been trying to gauge the health of the world's second largest economy. An unofficial PMI complied by the China Minsheng Banking Corp. and the China Academy of New Supply-side Economics also showed a slight uptick with manufacturing rising to 43.3 from 43 in September, Bloomberg reported Tuesday.
The slight recovery can be difficult to see on the ground. The mayor of Dongguan, a city nicknamed the "world's manufacturing hub," said factory closures were part of the restructuring that was taking place.
"This year, we learned that about 500 foreign and domestic businesses have closed," Yuan Baocheng said, according to the South China Morning Post. "(Under) reasonable market competition, it's normal to see some businesses close and others reopen."
However, media reports have painted another picture, claiming that over 70,000 businesses have closed in the city between 2008 and 2012 with many factories relocating to Southeast Asia where labor costs are cheaper.
An official purchasing manager's index for both the manufacturing and services sectors was expected to be released Sunday.
© Copyright IBTimes 2023. All rights reserved.