China's Rich Now Ordering Genetically Superior Designer Babies Through American Surrogacy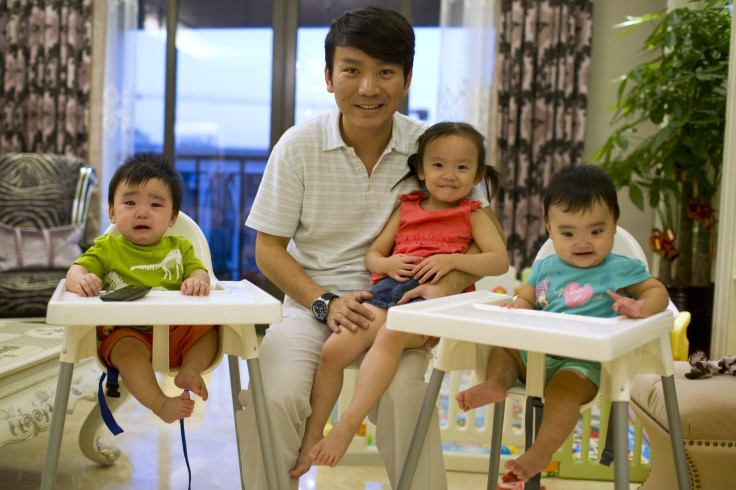 Wealthy Chinese are not-so-secretly creating a race of genetically-superior designer babies by using American surrogates – and surprisingly, it's a bargain despite price tags of $20,000 to $50,000. The family gets a second, genetically-designed child and can eventually emigrate to the U.S. once the made-to-order baby turns 21.
While surrogacies have become so expensive in the U.S. that American families are now turning to countries like India, more and more of China's upper crust is hiring American women to serve as surrogates for their children, Reuters said Sunday. The surrogate alone costs between $22,000 to $30,000, on top of which intended parents have to pay an agency fee of about $17,000 to $20,000, and legal fees of up to $13,000. There are also pre-natal care and delivery fees of up to $16,000.
But for the Chinese who can afford it, there are a number of auxiliary benefits to using American surrogates. For one thing, surrogacy is illegal in China, and many infertile couples prefer to have a child that is biologically theirs rather than adopt. For some, surrogacy in American represents a way to have a second child outside China's birth planning policy.
In addition, when the surrogate child turns 21, as a natural born U.S. citizen he or she may then apply for permanent residency for their parents, at which time the whole family could emigrate to the U.S., an ideal option for families who fear they may eventually become targeted by the government and want a way out of the country.
One Chinese agency is promoting surrogacy as a cheaper option to the EB-5 visa, which requires a minimum investment in a job creating business of $500,000. Chinese agencies offer surrogacy packages between $120,000 and $200,000. "If you add in plane tickets and other expenses, for only $300,000, you get two children and the entire family can emigrate to the U.S.," said a Shanghai-based agent, according to Reuters.
The small business of American designer babies is growing fast enough that many U.S. fertility clinics and surrogacy agencies are now creating Chinese-language websites and hiring Mandarin speakers to cater to their potential clientele from mainland China.
There is currently no survey on the total number of Chinese families who have conceived in this fashion, but agencies in both China and the U.S. reported rapidly increasing demand over the past two years.
American surrogates also give Chinese parents, often overzealous in wanting their children to be superior from the start, a chance to design their babies. While most Chinese clients want to use their own eggs and sperm, some also seek ethnically Chinese egg donors, preferably with Ivy League degrees, to up the chance of their babies being born more intelligent than average.
Others want tall, biracial children instead, believing these children will be smarter and better looking.
"Lots of clients that are Chinese do use tall blond donors," Jennifer Garcia, case coordinator at Extraordinary Conceptions, a California-based agency where 40 percent of the clients are Chinese, told Reuters. Some clients also request boys, or rule out inherited health conditions with genetic screening.
"You can basically make a designer baby nowadays," said Garcia.
© Copyright IBTimes 2022. All rights reserved.
FOLLOW MORE IBT NEWS ON THE BELOW CHANNELS