China's Xi Jinping Takes Swipe At Trade Deals That Cause 'Fragmentation' Amid TPP Debate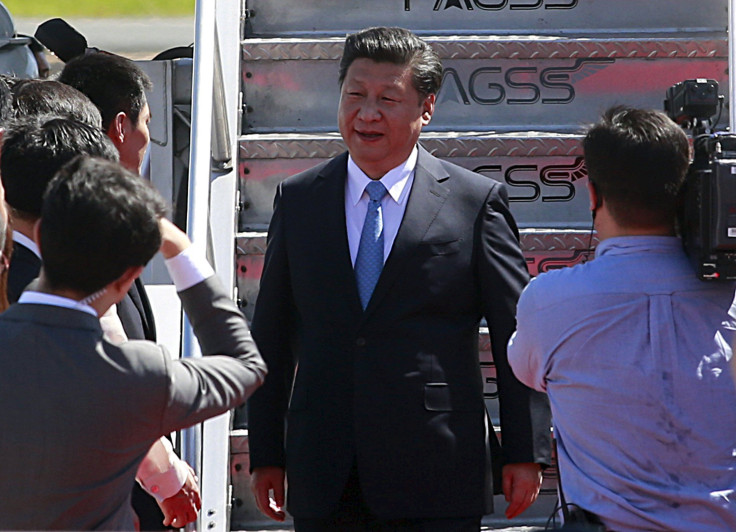 China's President Xi Jinping took a swipe at trade deals that can cause "fragmentation," likely indicating the Trans-Pacific Partnership (TPP), a 12-nation trade agreement, which is led by the U.S. and excludes China. Xi spoke after U.S. President Barack Obama at an Asia-Pacific Economic Cooperation (APEC) event in Manila on Wednesday, before Obama was scheduled to meet the leaders of other TPP countries.
Xi said Asia-Pacific economies should pursue the Free Trade Area of the Asia-Pacific initiative he pushed in the APEC summit in Beijing last year, which would include all APEC economies.

"Over many years the Asia Pacific has pursued great openness, integration and development, setting a good example of integration including countries with vastly different levels of development," Xi said at the APEC CEO Summit 2015. "With various new regional free trade arrangements cropping up, there have been worries about that potential of fragmentation. We therefore need to accelerate FTAAP and take regional integration forward. We must make free trade arrangements open and inclusive."
China and other countries haven't joined the TPP because of their supposed failure to meet standards in intellectual property protection and other areas. Negotiators from the U.S. and 11 other countries signed the treaty last month, though it needs to be ratified by their legislatures. It is reported to face tough sailing in the U.S. Congress.
The TPP is one of several areas where the U.S. and China, the world's two biggest economies, have been battling in for influence over the region. China is now leading the creation of an Asia Infrastructure and Investment Bank (AIIB), which could compete with the U.S.-led World Bank and the Japan-led Asian Development Bank. Neither the U.S. nor Japan are part of AIIB, which U.S. allies like the U.K., France, Germany and Australia joined despite reported U.S. efforts to dissuade them.
And the U.S. last month sent a warship within the 12-mile radius China claims around a disputed island in the South China Sea, and said it would do similar so-called freedom of navigation exercises twice a quarter in the future. China has claimed most of the South China Sea, resulting in disputes with the Philippines, Vietnam and other neighbors. U.S. officials said Obama will be bringing up the freedom of navigation issue throughout his Asian trip.
Speaking before Xi, Obama addressed climate change, pushing for higher environmental standards at an annual climate change conference in Paris at the end of the month. He said governments should grant incentives that will spur investment in so-called green and clean technology, creating jobs in those sectors.

"Your businesses can do right by your bottom lines and by our planet and future generations," Obama said. "The old rules that said we couldn't grow our economies and protect our environment at the same time, those are outdated."
The APEC CEO Summit is happening right before the APEC leaders' summit on Wednesday and Thursday. On Friday, Obama flies to Kuala Lumpur for the Association of Southeast Asian Nations and East Asia summits.
© Copyright IBTimes 2023. All rights reserved.