Chinese Intelligence Officers, Hackers Charged With Jet Engine Data Theft
Two Chinese intelligence officers and a group of alleged hackers were charged by the U.S. authorities with commercial espionage that included trying to steal information on commercial jet engines, the U.S. Department of Justice said Tuesday.
It said the Chinese intelligence officers, Zha Rong and Chai Meng, conspired with hackers and company insiders to break into private companies' computer system and steal information on a turbofan engine used in commercial jetliners.
The U.S. indictment, which was unsealed Tuesday, said a Chinese-state owned aerospace company was working to develop a similar engine for use in aircraft manufactured in China and in other countries at the time of the hacking.
A report in Reuters said China has been trying to develop a competitive homegrown alternative for Chinese-made jets, including the C919 and ARJ21, which currently use foreign engines.
The indictment, released by the U.S. Department of Justice, said ten people were charged with conspiring to steal the sensitive data which "could be used by Chinese entities to build the same or similar engine without incurring substantial research and development expenses."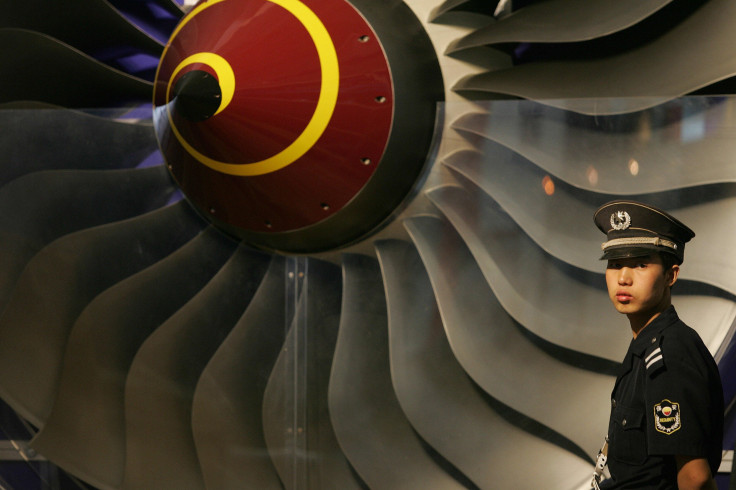 "This action is yet another example of criminal efforts by the (Ministry of State Security) to facilitate the theft of private data for China's commercial gain," U.S. Attorney Adam Braverman said in a statement. "The concerted effort to steal, rather than simply purchase, commercially available products should offend every company that invests talent, energy, and shareholder money into the development of products."
Capstone Turbine, a California-based gas turbine manufacturer, was the only company identified by name in the indictment. According to reports, more than a dozen other companies were also targeted, including a British aerospace firm and a multinational conglomerate that produces commercial and consumer products and aerospace systems; and a French aerospace manufacturer with an office in Suzhou, China.
The Reuters report said Safran SA, France's only civil turbofan engine maker co-developed engines with the U.S.-based General Electric Co (GE) through their longstanding CFM International partnership, which is the world's biggest jet engine manufacturer by the number of units sold.
Their latest engine, LEAP, is used in the largest category of Airbus SE and Boeing Co jets. The engine also included a version for China's new passenger plane, the Commercial Aircraft Corporation of China (COMAC) C919. According to the indictment, the two intelligence officers along with other co-conspirators who worked for the Jiangsu Province Ministry of State Security, a unit of the foreign intelligence arm of the Ministry of State Security, China, were charged for hacking the company. The perpetrators' efforts to steal information took place from January 2010 through May 2015.
Reports noted this was the third major corporate espionage-related case involving Chinese intelligence officers which were brought out by the Justice Department in the last two months. In late September, a Chinese national enlisted in the U.S. Army Reserve was arrested for trying to recruit engineers and scientists, including some who worked for U.S. defense contractors for Chinese intelligence.
The Justice Department announced it had arrested a spy working for China's Ministry of State Security earlier this month. He was charged for attempting to steal trade secrets from several U.S. aviation and aerospace companies, and economic espionage.
The pattern of the three cases was highlighted by John Demers, the head of the Justice Department's National Security Division in a public statement Tuesday.
"This is just the beginning," he said. "Together with our federal partners, we will redouble our efforts to safeguard America's ingenuity and investment."
© Copyright IBTimes 2023. All rights reserved.