Chinese Premier Li Keqiang To Deliver Government Work Report At The Second Session Of The 12th National People's Congress (NPC) And Announce 2014 GDP Growth, CPI Inflation Target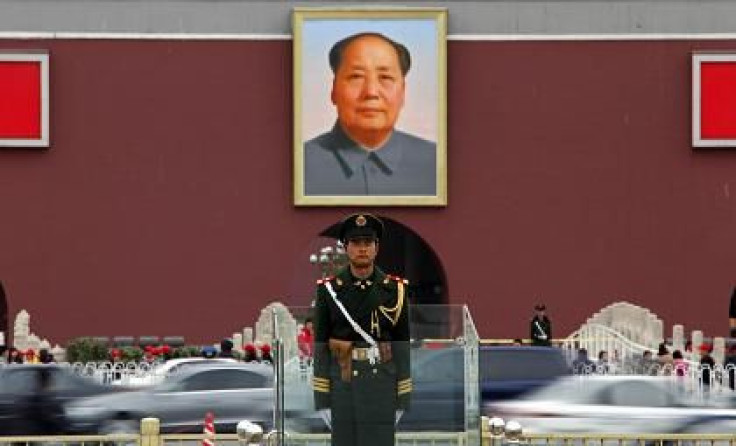 The annual meeting of China's parliament, the National People's Congress, will convene on March 5. As the first NPC meeting after the important Third Plenary Session of the 18th CPC Central Committee, this gathering will draw a lot of attention.
The Standing Committee of China's NPC will convene its bimonthly meeting from Feb. 25 to Feb. 27, to prepare for the annual congress session next month, the official Xinhua News Agency reports. The upcoming standing committee meeting will review a report on the committee's work to be submitted to the annual congress session.
Most observers do not expect any major surprises, because the NPC has mostly served as a "rubber stamp" to endorse government proposals.
According to Bank of America Merrill Lynch economists, here's what to expect:
Macro Targets
Premier Li Keqiang will present his first government work report, China's equivalent of the State of the Union, to the congress. This report usually includes the government's expansion target for the year.
China's gross domestic product grew 7.7 percent in 2013, surpassing the official target of 7.5 percent but lower than the annual growth target of 8 percent between 2005 and 2011.
Bank of America Merrill Lynch China economics analysts Ting Lu and Sylvia Sheng believe Beijing will set the GDP growth target for 2014 at 7.5 percent, the same as it was for the past two years.
The Central Economic Work Conference (CEWC) stated the government is to maintain a reasonable pace of GDP growth while it improves growth quality, enhances efficiency and reduces side effects. The "appropriate zone" policymaking framework initiated by Premier Li Keqiang last year could be brought up again with a growth floor target. The government might emphasize the role of "projection" of growth targeting and Premier Li's growth floor could be different from the growth target in 2014.
The CPI inflation target and M2 growth target will likely be set at 3.5 percent and 13.0 percent, respectively, both the same as last year. The economists also expect the People's Bank of China to maintain its neutral monetary policy stance as it reiterated its policy position in the fourth-quarter policy report.
Planned fiscal deficit may be raised slightly to 1.35 trillion ($220 billion) in 2014 from 1.20 trillion in 2013, while the ratio of fiscal deficit to GDP could rise to 2.1 percent from 1.8 percent in 2013, according to the economists.
"Fiscal policy will remain slightly proactive to offset a slowdown in local-government debt growth as part of the deleveraging plan," Lu and Sheng said in a note.
Reform Agenda
China's latest government debt audit showed that local-government liability had swollen to around 17.9 trillion yuan at the end of June 2013, representing a nearly 70 percent increase from the 2010 tally of $10.7 trillion yuan. The latest figure is equivalent to a little more than 30 percent of GDP, compared to 25 percent of GDP three years ago.
Beijing is fully aware of the potential risk if local-government debt isn't quickly reined in. "Tackling the local-government debt problem could be top of the government's work agenda in 2014," Lu and Sheng said.
They added:
Reforms aimed at dealing with local-government debts were brought up both in the Third Plenum and the Central Economic Work Conference last December. These reform measures include: (i) opening up the municipal bond market to local governments; (ii) including local-government debt in the budget-making process and tightening up local-government bond issuance procedures; and (iii) making provincial governments responsible for the debts of lower-level local governments. At the provincial NPC meetings this year, normally seen as setting the tone for the national NPC, controlling local-government debt risks was mentioned by many delegates.

We expect local governments will be legally allowed to run fiscal deficits to finance public projects and will be officially given the access to banks and capital markets at the NPC meeting. These measures will provide China's local governments a new source of long-term financing which could help them replace short-term bank and trust loans with longer-duration bonds. This should be one of the key ultimate solutions to China's local-government debt issues, in our view.
Environmental protection has been another key focus of the government.
The Third Plenum pointed out the need to establish a full-fledged system of rules of institutions to protect the environment. Less emphasis is put on GDP targets as an assessment for local government officials, while officials and local authorities will be held responsible directly for the pollution their cause.
According to new standards for assessing local officials released in December, the level of government debt and the environment will be key indicators for evaluating their performance; previously it was measured almost solely by GDP growth.
Many provincial governments have already set lower GDP growth targets for 2014 than they had in the past. Among the 31 provinces, regions and municipalities across the country, 22 local governments have lowered their GDP targets this year while seven local governments have kept the target the same as last year, according to statistics published on Feb. 16 by the state-run newspaper People's Daily.
Beijing and Shanghai both cut their 2014 growth target by 0.2 percentage points to keep it at 7.5 percent for the year -- the lowest target for local governments.
Only Northeast China's Heilongjiang and South China's Hainan provinces raised their GDP target this year moderately, by 0.5 percentage points and 0.1 percentage points, respectively, the statistics showed.
Another major focus will be the chronic and dangerous smog problem. The State Council issued the Air Pollution Action Plan in September last year, which aims to control PM2.5 in the polluted regions and reduce the consumption of coal to below 65 percent in terms of total energy consumption by 2017. Bank of America Merrill Lynch economists expect to see more legislation on the environmental-protection front dealing with issues such as water and soil pollution.
More progress could be made on rural land reforms at the NPC meeting, as rural land reforms are closely related to urbanization, which has been a top priority for Premier Li since he took office.
A number of tax reforms are also likely to be discussed during the NPC meeting, as well as the sharing rule of fiscal revenue in the primary allocation between the local and central governments.
Other areas of discussion and action include streamlining government structures and promoting a mixed-ownership economy and speeding up reforms to diversify the shareholding structure of state-owned enterprises (SOEs).
In addition, issues related to pensions could still be a hot topic given China's aging population and mounting concerns over the current pension system.
© Copyright IBTimes 2023. All rights reserved.
FOLLOW MORE IBT NEWS ON THE BELOW CHANNELS