Chinese Rumor Mills Swing Into Action On Xi Jinping's Supposed 'Disappearance'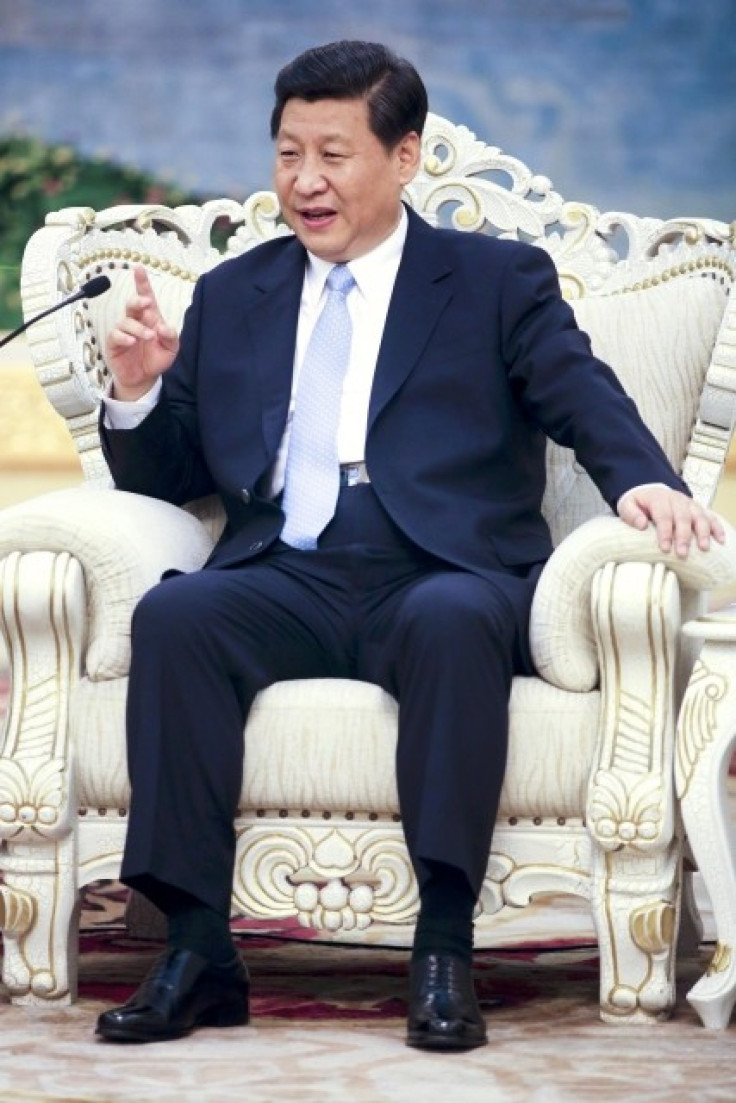 Secrecy breeds speculation. In China, where the lives of top leaders remain highly opaque, widespread speculation about the elite has become common on the country's micro-blogs (weibo) and social media outlets.
It should probably come as no surprise then that rumors have also popped up recently about Chinese president-to-be Xi Jinping, supposedly missing in action. The cancellation of meetings with U.S. Secretary of State Hillary Clinton, Singaporean President Lee Hsien Loong (both last week), and Danish Prime Minister Helle Thorning-Schmidt (on Monday) has fuelled questions about the location and status of the country's leader-in-waiting.
Western media are reporting that the current vice president of China -- widely expected to be the next president -- has been absent from public view for a little more than a week. Top leadership in China is almost certainly aware of his status, even as he takes leave from some noted public functions, like the ones mentioned above.
China-watchers expect Xi to be named the next head-of-state by leading Communists during the 18th Party Congress later this fall, though the exact date has yet to be revealed. The absence of more detailed information about the selection process for China's future leading oligarchy, the Politburo Standing Committee, has led to conjecture about a larger inner-party struggle between reformers and conservatives.
Bo Xilai, considered a reactionary and factional opponent of current President Hu Jintao and Premier Wen Jiabao, as well as Xi, was once expected to be a likely pick for the new Standing Committee. A corruption scandal and links between his family and the murder of a British national have effectively ended his political career. However, the circumstances and fashion over how information over his case was released to the public has only reinforced perceptions of the lives at top as being closed and enigmatic.
Mistrust of the government's explanations on social media networks and new rumors about high-ranking leaders spread fast in China. Recent speculation about Xi focuses on a possible back injury resulting from swimming or playing soccer within the Zhongnanhai compound (the official residence of China's top leaders, a mix between Kremlin and White House), and is one of the tamer scenarios.
Others simply include suggestions that Xi is taking time away from official duties due to family obligations, or is overworked because of preparations to take over as leader of the world's most populous country and second-largest economy.
But there are also those willing to promote guesswork which state censors would target as dangerous rumors that might affect social stability. Some of the harder-to-believe stories involve a rush to a military hospital for Xi and another Standing Committee leader, He Guoqiang -- possibly due to a car accident staged by Bo Xilai.
Bo's own whereabouts are currently unknown to the public, but it is thought that he is being kept under tight oversight or confinement before a likely upcoming trial for his alleged illegal activities. Like all international leaders, Chinese ones are also tightly guarded and protected by security entourages.
Earlier this year, unfounded rumors of a military coup against the Party elite perpetrated by Bo were quickly quashed, but not before anti-government sites, including many based abroad, enthusiastically disseminated questionable (and in fact erroneous) details. The rumor mill has been quick to act again this time around.
© Copyright IBTimes 2023. All rights reserved.