Chipotle E. Coli Outbreak Update: Foodborne Illness Cases Pile Up For Popular Mexican Grill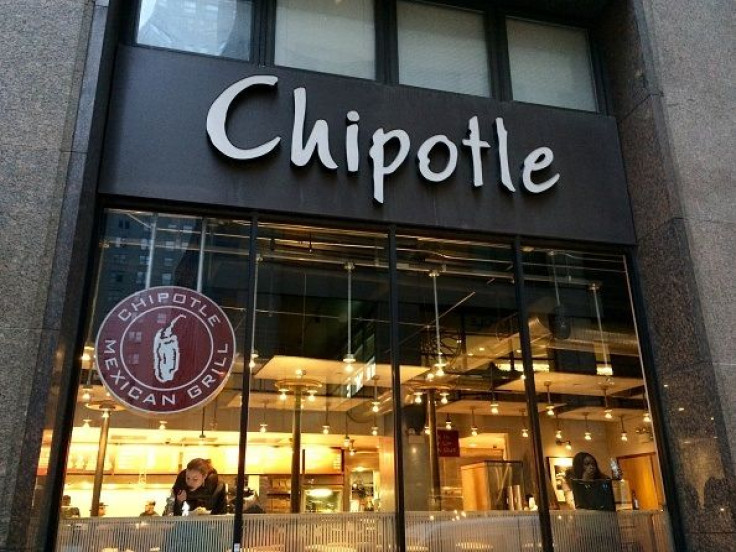 Darin Detwiler is frustrated. In 1993, one of the first reported massive E. coli outbreaks stemming from undercooked hamburgers at fast-food chain Jack in the Box sickened 500 people, prompting Detwiler years later to dub the incident as "the 9/11 of the food industry." The outbreak not only affected hundreds of people in the northwestern United States but also claimed the lives of four children, including Detwiler's 16-month-old son, Riley.
That same year, Chipotle Mexican Grill emerged, touting an image of a healthy and socially responsible alternative to fast food. With Chipotle recently engulfed in controversy surrounding a recent E. coli outbreak, Detwiler could not help but notice the irony.
"Chipotle started in the shadow of the Jack in the Box [outbreak]; from the beginning they could have learned a lesson…but it's 22 years later and here they are," said Detwiler. "The view from people affected by the 1993 outbreak is that this is Jack in the Box all over again. Was there a lesson actually learned?"
Chipotle shuttered the doors of 43 of its locations last month after an outbreak of E. coli bacteria sickened 42 people, resulting in the hospitalization of 14. While the source of the outbreak has not yet been determined, Oregon health officials said the outbreak likely came from contaminated produce, and customers stricken with E. coli reportedly ate at 11 Chipotle locations in the Pacific Northwest region. The restaurants, located in Washington and Oregon, were deep-cleaned and are expected to begin reopening Wednesday with fresh ingredients.
Last month's outbreak was not the first time this year that Chipotle has been responsible for a foodborne illness. In fact, it's the third. The popular Mexican fast-food chain, known for its burritos and tacos, was this past summer the origin of both a salmonella outbreak in Minnesota caused by contaminated tomatoes as well as a norovirus illness that sickened roughly 100 customers and employees in a Chipotle establishment in Simi Valley, California.
Now, as the cases begin to pile up, Chipotle's image as a healthy, fast-casual restaurant has taken a beating, leaving analysts like Detwiler -- policy coordinator at a national nonprofit, public health organization dedicated to the prevention of illness and death from foodborne pathogens -- to say Chipotle needs more than just a deep-cleaning.
"In Chipotle's case, there are a lot of answers that need to be found," said Detwiler, who works at STOP Foodborne Illness and is also an adjunct professor at Northeastern University in Boston. "When you have three outbreaks in the same restaurant, you can't be reactive, you have to be proactive. I work with many companies that are proactive, but employee training at restaurants is paramount."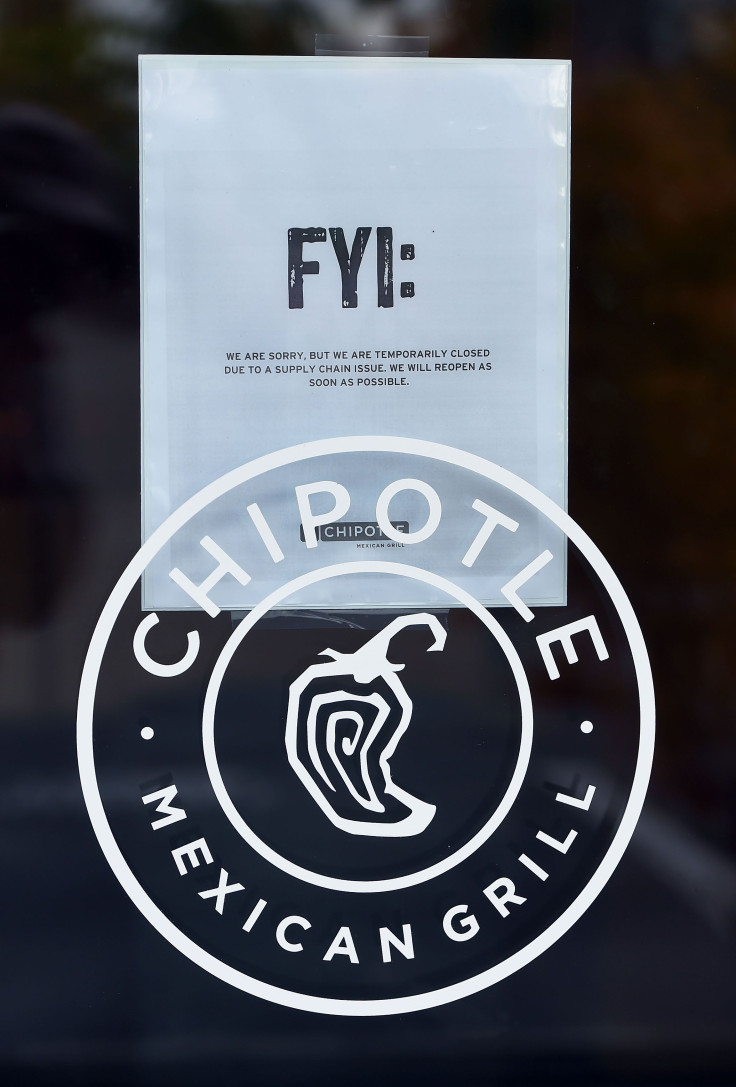 E. coli is a bacterium that lives in the digestive tract of humans and animals. The germ can get into meat during processing, but cooking the meat at 160 degrees Fahrenheit, which is often called the "kill step," will disinfect the meat. Any food can also be contaminated at any point throughout the supply chain, from the fields where it can be tainted by being watered down with irrigation water that contains runoff from farms to a Chipotle restaurant employee who didn't wash their hands after going to the bathroom.
According to experts, people often get a false sense of security from restaurants that flaunt their use of fresh and local ingredients, like Chipotle. Jeff Nelken, a food safety professional, acknowledged that cross-contamination of E. coli could come from a variety of sources in the environment.
"I don't think the freshness is necessarily the measuring rod. People are under the impression that if you are eating local and fresh, there's less bacteria, but that's not necessarily the case," said Nelken. "E. coli is not only found in intestines in animals, but poop from animals that go into the field, it could be the water supply, or it could be in the air."
E. coli outbreaks are not necessarily more prevalent in fast-food chains, although there have been several outbreaks reported in the United States stemming from fast-food eateries in recent years. The CDC reported an E. coli outbreak in 2006 from Taco Bell and, of course, the outbreak in 1993 originating from Jack in the Box. There have been numerous outbreaks in the past decade, including a 2009 outbreak linked to pre-packaged cookie dough, one in 2011 connected to romaine lettuce and, in 2013, an outbreak linked to ready-to-eat salads.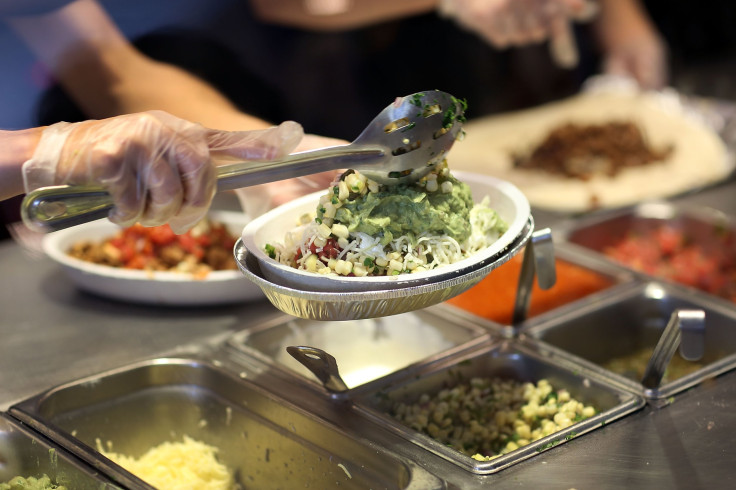 In the fallout that occurs after an outbreak, it can be hard to pinpoint whether the contamination was product-driven or behavior-driven. When many locations are affected, like at Chipotle, the likely cause is a contaminated product from a supplier. However, Detwiler, the policy coordinator at STOP Foodborne Illness, said the responsibility should ultimately fall on the restaurant.
"These restaurants and grocery stores should be investing in making sure their sourcing is top notch," said Detwiler. "If Chipotle wants to come out of this, they will have to completely re-think how and where they get their harvest, they will have to look at distribution, packaging…with Chipotle, if it is in produce, most likely the problem occurred before it was distributed to the restaurants. Even though there's no kill step (with produce), the restaurant should still make sure the product coming in is 100 percent safe. If a person goes in for surgery and the surgeon use a faulty tool, maybe the surgeon should have used a better quality tool."
James Rushing, a manager of international food safety training programs at the University of Maryland, College Park, said that while it is hard to assign blame in E. coli outbreaks, restaurants are responsible for proper training.
"If the workers are not practicing good personal hygiene, it would be the company's responsibility to train the workers," said Rushing. "You have to blame whoever is responsible for giving the training."
Two weeks after the outbreak, Chipotle has already been slammed with three lawsuits, filed by people who contracted E. coli after eating at the Mexican grill, but that could just be the beginning of its legal woes.
In a landmark decision this past September, a federal judge sentenced Stewart Parnell, the former CEO of the now-defunct Peanut Corporation of America, to a groundbreaking 28 years of federal prison time for knowingly shipping out food that was linked to a deadly salmonella outbreak. The ruling was the longest sentencing ever in a food-poisoning case, shocking the food industry and setting a new precedent.
"What does this mean to food establishment?" said Detwiler. "I'm sure Chipotle is literally shaking in their pants. It's not going to be just out-of-court settlements; they are shaking right now in terms of violating federal laws."
© Copyright IBTimes 2023. All rights reserved.
FOLLOW MORE IBT NEWS ON THE BELOW CHANNELS