Chris Andersen: Child Pornography Investigation Underway for Denver Nuggets Forward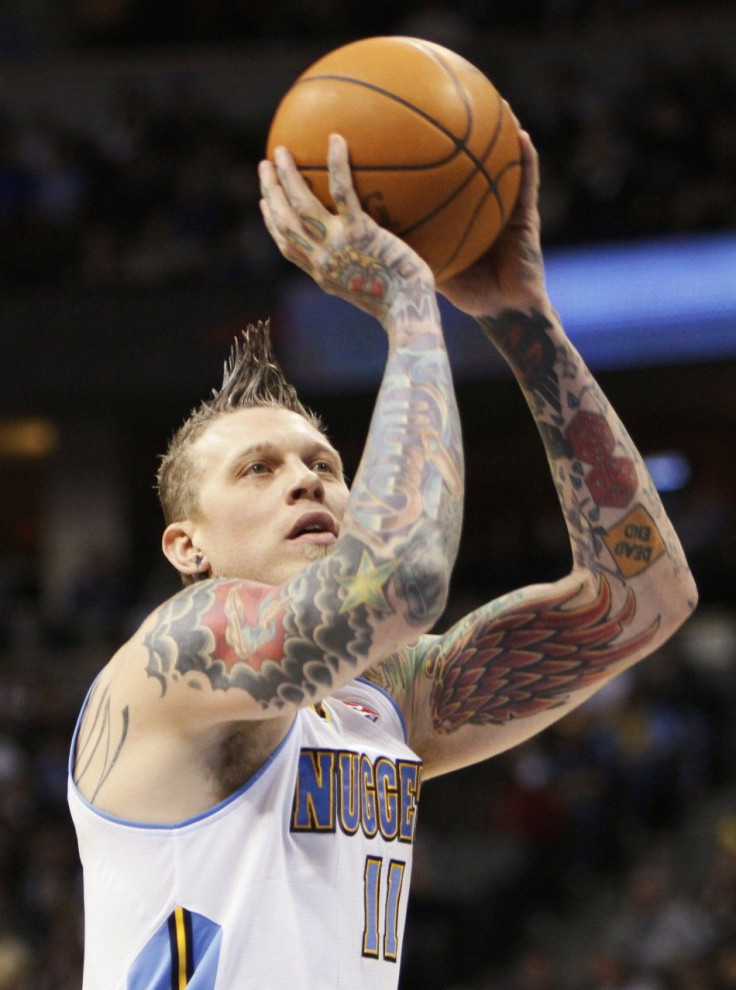 Denver Nuggets power forward Chris Birdman Andersen's home is the target of an investigation by the Internet Crimes Against Children division of the Douglas County Sherriff's Department.
Police have seized property from Andersen's home on Thursday following a referral from a California law enforcement agency involving child pornography, according to a law enforcement agent told KMGH, an ABC affiliate in Denver.
Andersen has not been arrested, but police say he has been under investigation since February.
Andersen, 33, and has spent seven of his 10 NBA seasons with the Nuggets since he was signed by them as an undrafted free agent out of Blinn College. The heavily tattooed veteran spent the other seasons with the New Orleans Hornets.
He has a reputation for being an intense player underneath the basket, and for his excellent vertical leap.
Andersen has also been known for his off-the-court problems. In 2006, he was suspended from the league for two years for testing positive for a banned substance that fell under the league's category of drugs of abuse.
Under the terms of the Collective Bargaining Agreement, Andersen could have been expelled from the league permanently. He appealed the decision, but it was upheld by an arbitrator.
He appeared as a reserve in 32 games for the Nuggets this season, averaging 5.3 points and 4.6 rebounds in 15.2 minutes per game. He has yet to see the floor for a playoff game, as the Nuggets currently trail the Lakers 3-2 in the best-of-seven series.
Andersen practiced with Denver this morning and is expected to be in uniform when the Nuggets host on the Lakers Thursday night in Game Six.
© Copyright IBTimes 2023. All rights reserved.