Chris Christie Impeachment: John Wisniewski, Head Of Bridge Probe, Says NJ Gov Could Be Impeached If Linked To 'Bridgegate' Scandal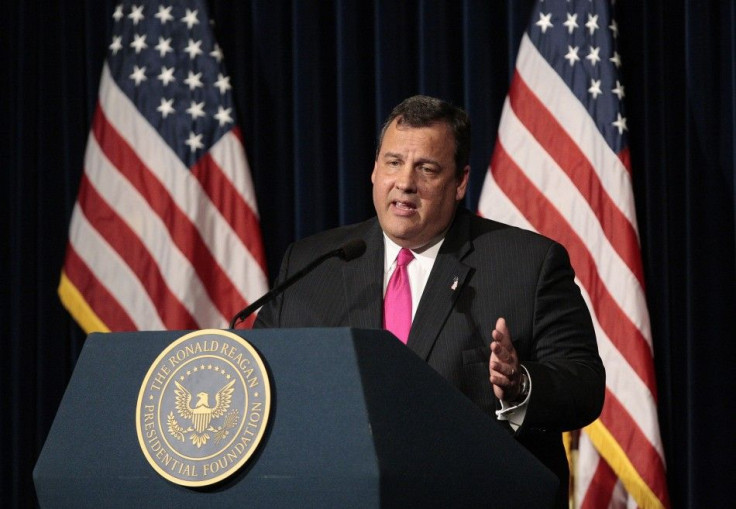 New Jersey Assemblyman John Wisniewski (D), who heads the "Bridgegate" probe told NBC News on Saturday that Governor Chris Christie could be impeached if it turns out he had any knowledge about the supposed political retribution campaign that came to light over the last few months.
The "Bridgegate" scandal involves top aides of Christie's using George Washington Bridge lane closures to exact punishment on a mayor who refused to endorse Christie's gubernatorial re-election bid. The lane closures caused hours of traffic and delayed school buses, commuters and emergency vehicles from moving efficiently in the town of Fort Lee.
Wisniewski said on Saturday, "Having people use their official position to have a political game is a crime. So if those tie back to the governor in any way, it clearly becomes an impeachable offense."
Gov. Christie denied he had any knowledge of the campaign on Thursday, saying he was "embarrassed and humiliated" by the "abject stupidity" shown by those involved in the scandal. Christie promised that he would take further appropriate action and disclose additional information if any came to light.
Wisniewski, however, is skeptical of Christie's lack of knowledge in regards to Bridgegate. He said he found it "implausible" that Christie had no prior knowledge of the matter, saying "these people travel with him, these people discuss things with him every single day. This is not an isolated, unknown story … He knew there was an investigation. He knew people were looking at it, and his senior staff was involved (and) he expects us to believe he knew nothing?"
Wisniewski's power to issue subpoenas expires on Tuesday, but incoming Assembly Speaker Vincent Prieto (D) has promised to renew the powers in a special session on Jan. 16, after the new Assembly session begins. Previous subpoenas have brought thousands of pages of documents related to the incident to light over the last week.
Wisniewski has mentioned particular interest in Christie's press secretary, Mike Drewniak, and Regina Egea, a senior staffer who Christie pegged to be his next chief of staff. Wisniewski alluded that recently released documents suggest both staffers could have known of the incident.
Wisniewski plans to use the subpoena powers to obtain emails, text messages and documents from Christie's staff and then call them to testify before his panel. Democratic New Jersey Senate President Steve Sweeney has also announced he will bring a vote to extend subpoena power over the Port Authority if the Assembly does not vote to renew theirs.
© Copyright IBTimes 2023. All rights reserved.