Chris Christie Yells At New Jersey Heckler, Again [VIDEO]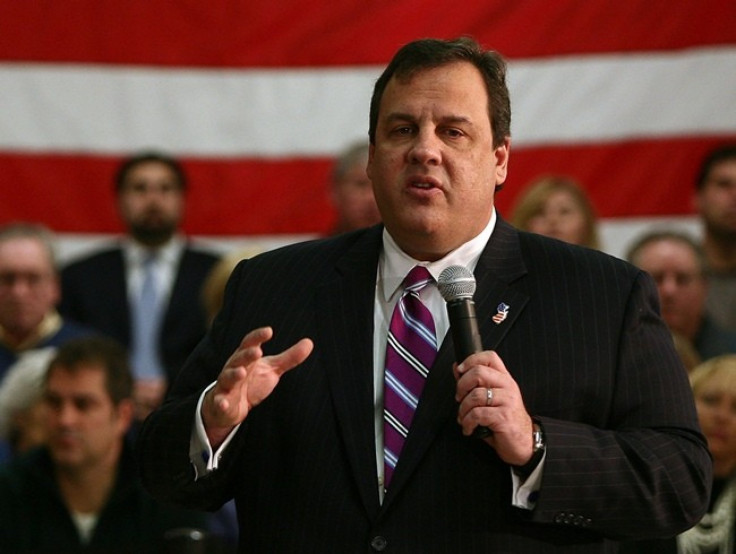 New Jersey Gov. Chris Christie has been in and out of the conversation as a potential running mate for Republican hopeful Mitt Romney. One of Christie's most defining traits, perhaps even more so than his policies, is his brash personality.
Since Christie assumed office in January 2010, he has shown he isn't afraid to get in the face of anyone who disagrees with him, a list that ranges from public-school teachers to, most recently, someone walking by him on a Jersey Shore boardwalk.
While vacationing with his family in the vicinity of Seaside Heights on Thursday, Christie went out for an ice cream cone. It was then he was confronted by someone who had Christie's treatment of teachers in mind. TMZ has a video of the incident:
As you can see, Christie shouted at the man: You're a real big shot. You're a real big shot shooting your mouth off.
Just take care of the teachers, the man responded. It was a reference to a recent piece of legislation Christie signed that expanded public funding to charter schools instead of the public school system in New Jersey.
To which Christie retorted, Keep walking away. ... Keep walking.
While this type of altercation is something most politicians would be desperate to avoid, Christie celebrated it by tweeting this morning -- Hit 5 million views on YouTube! What better way to celebrate than to take a look back and see how we got here ... -- before posting a link to a montage of his outbursts.
This week, the governor also made headlines for calling an inquisitive reporter stupid and an idiot.
This year, Christie got into perhaps his most famous flap, which also dealt with his record on teachers.
Last year, Christie told people to Get the hell off the beach to avoid a storm that was approaching the Asbury Park area of New Jersey.
In another of his famous bouts with a critical constituent, the governor slowly built to a full-blown rage, which, coincidentally, also centered on schools. This time, it was Rutgers, the State University of New Jersey.
The Jersey Shore incident wasn't the first time Christie had a conflict with someone, and it probably won't be the last. Both his supporters and detractors appear to thrive on the heated exchanges, homing in on what they mean about his personality and his policies. What isn't as clear, though, is what the Romney camp thinks about the potential vice presidential candidate's outbursts.
© Copyright IBTimes 2023. All rights reserved.