Chris Cline Net Worth: Billionaire Dies In Helicopter Crash, Daughter Feared Dead
Chris Cline, 60, the coal tycoon from West Virginia, died along with six others Thursday when the helicopter they were in crashed off the coast of the Bahamas. The cause of the crash was unknown.
The friends of Cline told The Register-Herald the helicopter was en route to Fort Lauderdale, Florida, from the Bahamas as someone on board had fallen sick when it crashed into the Atlantic Ocean. A submerged helicopter with seven aboard was found near Walker's Cay, Nassau authorities confirmed, although they did not reveal if there were any survivors.
"Initial reports are coming in that a helicopter departed, I think it's a cay near to Walker's Cay, at 2 a.m. [EDT] and I guess shortly after takeoff it crashed," Minister of Tourism and Aviation Dionisio D'Aguilar said. "We've located the craft. It seems as if the seven passengers are still onboard so therefore submerged, but we can't confirm anything yet. They're attempting…to first of all go to the helicopter and retrieve any souls that are onboard and start the investigation."
D'Aguilar added that the pilot of the helicopter "made no request or permission to go" before making the flight. Among the people reportedly killed in the crash were Cline's daughter – Kamie Conover – David Jude, Delaney Wykle, two unidentified friends of the family and an unidentified helicopter mechanic from Florida.
Cline was the founder of Foresight Energy, which he developed into a coal mining empire. According to Forbes, he sold most of his stake in the company for $1.4 billion back in 2015. At the time of his death, his estimated net worth was $1.8 billion.
He once dated golfer Tiger Woods' ex-wife Elin Nordegren. Cline was married twice and had two sons and two daughters. Sabrina, his first wife, died of breast cancer in 1987. He married his second wife, Kelly, in 1993 and then divorced her seven years later, Mail Online reported.
A number of people who personally knew the businessman expressed sorrow at his untimely death.
"Today we lost a WV [West Virginia] superstar and I lost a very close friend. Our families go back to the beginning of the Cline empire - Pioneer Fuel. Chris Cline built an empire and on every occasion was always there to give. What a wonderful, loving, and giving man," Virginia Gov. Jim Justice tweeted on Cline's death, adding in another tweet, "Cathy and I are praying for his family and all those involved in this tragedy."
Governor Matt Bevin of Kentucky wrote on Twitter: "America lost a great man today. My family is heartbroken at the loss of our dear friend, Chris Cline. A brilliant businessman & one of the most generous people I have ever met. He came from humble beginnings & never forgot his roots. He loved America."
West Virginia Supreme Court Justice Evan Jenkins released a statement, saying, "I am devastated by the loss of Chris Cline. A generous home state supporter who's worked so hard for the YMCA [The Young Men's Christian Association] in Beckley will be a lasting tribute to him. The most genuine person came out of the 'School of Hard Knocks' to achieve everything positive. This is a real loss of a loving father for his family, heart breaking for them and all of the state."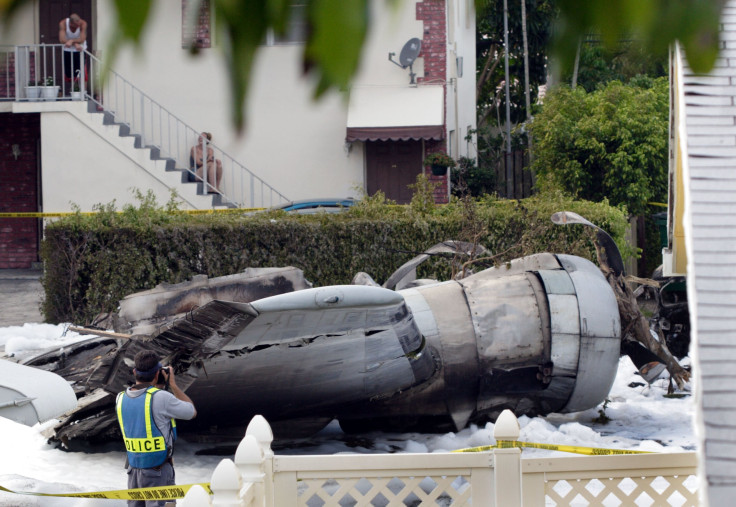 © Copyright IBTimes 2023. All rights reserved.