Is Christmas Deadly? Cold Weather Not Linked To High Cardiac Arrest Rates, Study Says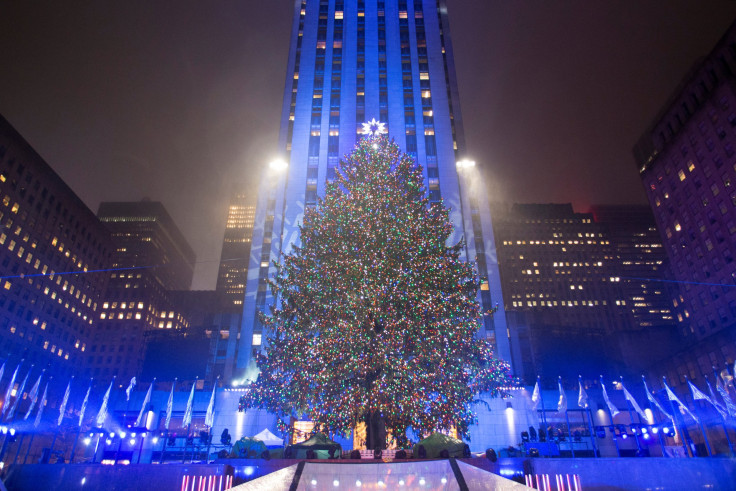 Christmas is here, and along with its merry traditions and customs of holiday gifts, treats, snow and red cups, is an age-old Christmas myth. It supposedly suggests that more people die during the holiday season due to fatal heart attacks and suicides than any other time. And this so-called 'myth' is not exclusive to 2016 and hence not related to the killer Santa craze or ISIS-related terror threats, plots, and attacks.
The origin of the 'myth' is still unknown, but two possible references come to mind. The protagonist of the classic film "It's a Wonderful Life" – George Bailey, contemplates killing himself around the holidays, but ultimately opts not to.
The other is the late author Charles Bukowski who, writing in his book "Women," says the following:
"I had read that more people committed suicide on Christmas Eve and on Christmas Day than at any other time. The holiday had little or nothing to do with the Birth of Christ, apparently."
And in preceding pages, Bukowski illustrates the holiday stress, one of the apparent reasons for the spike in suicides.
"I had bought Iris and myself a turkey, an 18-pounder. It was on my sink, thawing out. Thanksgiving. It proved you had survived. another year with its wars, inflation, unemployment, smog, presidents. It was a grand neurotic gathering of clans: loud drunks, grandmothers, sisters, aunts, screaming children, would-be suicides. And don't forget indigestion"
Regardless of its origin, though, it is regularly perpetuated in the media during this time of the year with articles titled "10 tips to beat the holiday blues." For the year 2013 for instance, 70 percent of news articles on suicide, perpetuated the holiday myth, according to a study by the Annenberg Public Policy Center at the University of Pennsylvania.
And another study by the same center, whose findings are similar to statistics released by the center for disease control and prevention (CDC), suggests that November and December are the months with the fewest suicides.
And as for heart attacks and cardiac arrests, a new study published Friday in the Journal of the American Heart Association says that researchers from multiple institutions, including the University of Melbourne and University of Auckland, found that there was no causative link between the weather and heart illness-related deaths.
To arrive at this conclusion, scientists relied on 25 years of data from the New Zealand Ministry of Health and found that fatal cardiac events did not increase during the holiday season. New Zealand data was used because the Kiwi Christmas occurs during summer time.
Instead, researchers suggested the following explanations: "holiday stress, changes in diet or alcohol consumption, delay in seeking medical care or even due people who are extremely sick and want to live long enough to get through the holidays with family."
With these conflicting findings, the myth remains the best-kept Christmas mystery.
© Copyright IBTimes 2023. All rights reserved.