Christoph Mueller, New CEO Of Malaysia Airlines, May Be Just The Man Who Can Save The Company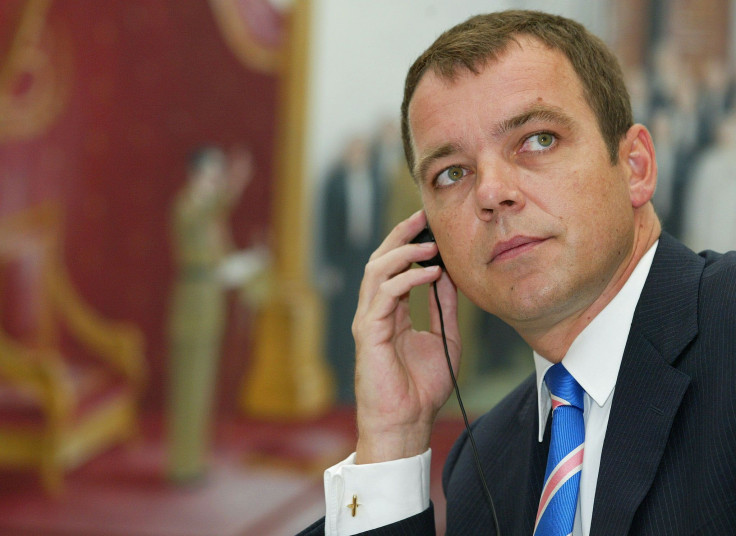 It's being called the toughest job in aviation: turning around the fortunes of beleaguered Malaysia Airlines, which suffered the loss of two planes and 537 lives this year, not to mention widening financial losses. But now, Malaysia's flag carrier, which is undergoing privatization, has its man. Christoph Mueller, the 52-year-old German head of Ireland's Aer Lingus, was named as Malaysia Airlines' next CEO and is expected to join the board in January.
In a statement issued by Khazanah Nasional Bhd, Malaysia's sovereign wealth fund that currently owns 70 percent of the airline, Malaysian Prime Minister Najib Razak called Mueller's appointment "part of efforts by the government and Khazanah to lay strong foundations for the future success of our national carrier."
That's a tall order for anyone, and many analysts are skeptical about whether it can even be done. "Mr. Mueller faces an uphill battle in turning around Malaysia Airlines," said Henry Harteveldt, a travel industry analyst with Atmosphere Research Group. "But I also believe he is about to experience one of the most exciting parts of his professional career."
John Strickland, an independent aviation consultant based in London, says that Mueller can handle the turbulence -- he has a history of taking on tough challenges.
"He has not taken easy positions in his career," said Strickland. "You want someone calm and battle-hardened for this role, and that's what he is. He's got really superb real-world experience facing and overcoming challenges."
Mueller's most recent experience at Aer Lingus seems to bode well for his tenure at Malaysia Airlines. He joined Ireland's national carrier as CEO in 2009, when the struggling airline was facing tough competition from low-cost rival Ryanair. Mueller steered the company through several difficult battles, including fending off a takeover bid from Ryanair. He managed to expand the airline's trans-Atlantic services and reposition it as a more service-oriented carrier.
Malaysia Airlines also has to stave off competition from low-cost carriers like AirAsia, at the same time contending with full-service giants in the region, such as Singapore Airlines and Cathay Pacific.
"Under Christoph's strategic leadership, Aer Lingus has been transformed into a strong, consistently profitable airline with a clear strategic direction, a resilient business model as a value carrier and an improved cost base," said Aer Lingus Chairman Colm Barrington when Mueller announced in July that he was stepping down from that role.
Khazanah managing director Tan Sri Azman Mokhtar said this kind of experience made Mueller stand out, especially as the airline undergoes restructuring as it buys out minority shareholders. The job would require "absolutely the best aviation management expertise, and in particular,... a strong track record of turning around national flag carriers," said Mokhtar.
Not everything in Mueller's career has gone as smoothly. In the early aughts, he was at the helm of Sabena, Belgium's national airline, which was also suffering huge losses. Mueller, who could not be reached for this story, had to cut jobs, which provoked bitter strikes, and eventually the airline went bankrupt in 2001. Similarly, he will have to cut about 6,000 jobs at Malaysia Airlines, analysts said, a process that's already underway.
"If Mr. Mueller succeeds, he will be lauded as a management genius," said Harteveldt. "If he fails, he will be able to argue that the airline was 'terminal' before he got there and that external factors were simply too great."
Marisa Garcia, aviation editor at Skift, says Mueller's tough experiences with Sabena actually make him more suited to the role at Malaysia Airlines.
"He's had both success and failure, with Sabena, though that failure was due to factors outside his control. That's actually an advantage. Experience with failure will have helped him build resilience, and given him time to rethink his approach to tough turnarounds," she said.
Mueller completed an advanced management program at Harvard Business School, and before joining Aer Lingus, was executive aviation director at TUI Travel, an international leisure travel group, and chief financial officer of DHL Worldwide before it was bought by Deutsche Post AG.
He will be the first foreign CEO to head up Malaysia Airlines, which could work in his favor, argues Mike Boyd, an aviation consultant in Colorado. "He's a foreign guy with a briefcase, coming in with some European magic. It was important to have that," said Boyd.
"He's coming in as an outsider. It could be a challenge, in terms of culture, but it could also be seen as an opportunity," added Strickland. "He's untainted by politics or previous regimes."
But Garcia says the job will be complicated by his need to assimilate into and communicate effectively within a different culture. "He won't receive a unanimous warm welcome. We already see a political reaction to the announcement of his appointment and it will likely intensify," said Garcia, referring to the reaction of critics within the country who believe the job should have gone to a Malaysian.
That's just the beginning of the challenges he'll face at Malaysia Airlines. He must also restore trust in a brand that is currently synonymous with tragedy. Flight MH17 was shot down by a missile over Ukraine in July, and flight MH370 disappeared in March with 287 aboard, in a still-unsolved mystery. One crash was not the airline's fault, and the other may have been -- if indeed a crash it was -- also due to factors beyond its control. But they tainted the company's name heavily.
"That won't be corrected by a new name or livery. It will be led by fundamentals such as having excellent on-time performance, as well as exploring how it can better improve its pilot training and ensuring its aircraft maintenance is viewed as among the world's best," said Harteveldt.
It would be a herculean task for anyone, experts agree.
"The question isn't really whether Mueller has what it takes to turn around an airline, or even to turn around Malaysia Airlines," said Garcia. "The question is whether Malaysia Airlines has what it takes to let any CEO turn it around."
© Copyright IBTimes 2023. All rights reserved.
FOLLOW MORE IBT NEWS ON THE BELOW CHANNELS