'Clash Royale' Leak: New Dark Witch Card Coming Soon In Insane Draft Challenge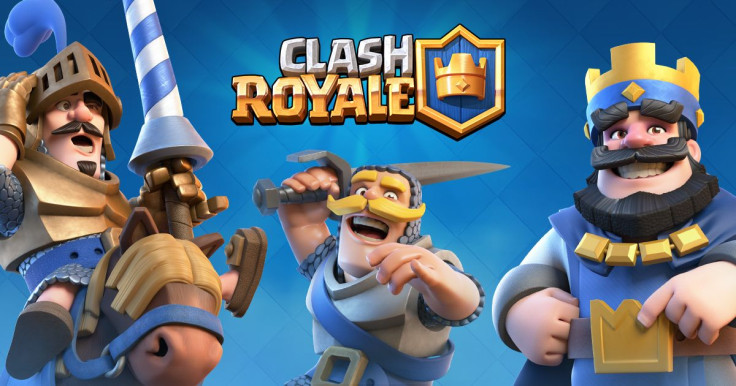 Clash Royale leaks suggest a new card might be coming to the game in the next round of events. A so-called Insane Draft Challenge will supposedly offer players a path to unlocking the elusive Dark Witch. User TheNicestAF posted their findings on the Royale subreddit.
As it appears, the Dark Witch is possibly the final name of the Night Witch that surfaced in the same round of cards with the Bandit in March. She's a melee Witch that spawns bats instead of skeletons and is a legendary accessible at Arena 8. The real danger of her offense is that her bats stick around to annoy enemies even after she's gone.
Read: Best Decks For Clash Royale's Retro Challenge
Taking a look at the data in Clash Royale 's recent mini-update, it was found that the Dark Witch can be obtained through what's referred to as an Insane Draft Challenge. In simplest terms, the challenge not only lets opponents draft decks but it also offers double Elixir. That means it's strategically advantageous to go after high-elixir troops in your drafts.
It's unknown precisely how many wins are needed to earn these, but here are the rewards one can expect:
100 Gems
5,000 Gold
Giant Chest
20 Dark Princes
A Dark Witch card
No date was given for the Dark Witch challenge either, so take the information listed above with a grain of salt. While the source seems to have experience mining Supercell's code for leaks, nothing's official until an announcement is made.
In addition to the Dark Witch, upcoming new cards include Bats and Heal.
Clash Royale is available now on Android and iOS.
What do you think of the details in this leak? Will the Dark Witch be Clash Royale's next new card? Are you ready for an Insane Challenge? Tell us in the comments section!
© Copyright IBTimes 2023. All rights reserved.