'Clash Royale' New Cards Update: Legendary Bandit, Night Witch And Draft Challenge Coming To The Arena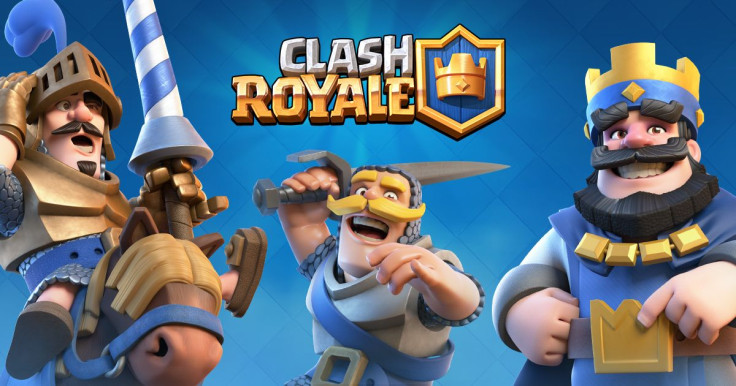 Clash Royale's March update brings new cards, leagues, arenas and more. Check out all the new cards, including two legendries coming to the game, plus other update details.
Starting Monday, Supercell began rolling out one of the biggest updates Clash Royale has ever seen featuring four new cards (two legendary) a new Hog arena and a nine-tier league system for players at the highest trophy levels. While not every update feature has released yet, over the next month we should see everything Supercell has planned for the game come to fruition. Below we've detailed all the new cards announced in the Clash Royale Sneak Peeks over the weekend and when we can expect to see the new items implemented in the game.
Clash Royale March Update Features: Four New Cards
After a year of playing Clash Royale, I can honestly say it's still as fun as the first day and a big reason this is the case is because of the new features and improvements the folks at Supercell are continually adding. Among those is the regular introduction of new cards. In the March 2017 update Supercell announced the game would be getting four new cards, two of which will be a legendary. The first new card will become available on March 24, with a draft challenge to win the card kicking off March 17. Below are all the cards coming to the arena in the next month along with details of the Bandit Draft Challenge.
New Clash Royale Card 1: Bandit
Type: Legendary
Cost: 3 Elixir
Release Date: March 24 (Bandit Draft Challenge to win March 17)
About Bandit: This card has same health as the new night witch. She moves as fast as a mini Pekka when moving toward a target or tower. However, when a target is 4-6 tiles away she dashes towards it. While she is dashing she is invisible and takes no damage. Her dash damage also yields double damage to the target. Similar to a Prince.
New Clash Royale Card #2: Bats
Type: Common
Cost: 2 Elixir
About Bats: Five tiny flying creatures that target air and ground. They are very fast and a cheap alternative to Minions and have a higher DPS (335) and also outpace them. There is no ranged attack on these.
New Clash Royale Card #3: Night Witch
Type: Legendary
Cost: 4 Elixir
About Night Witch: The Night Witch is cheaper than the regular Witch and has bats at her command instead of skeletons. She is not a ranged fighter like the regular Witch. Instead she attacks her opponents with her battle staff. Since the ranged attack is missing, she has a much higher health than the regular witch.
Rocket and Lightening will kill her but she can survive a fireball. She can take out a Princess, Dart Goblin or Archer with one swipe.
New Clash Royale Card #4: Heal Spell
Rare
Costs 3 Elixir to cast.
Heals any friendly troops within a three-tile radius. This spell lasts 3 seconds at a rate of 175 HP of healing per second. This does not affect buildings.
Bandit Draft Challenge (March 17): Everything You Need To Know
Bandit Draft Challenge kicks off March 17. Similar to other draft challenges, you pick 4 cards for your opponent and he/she picks four for you (only one of you will play using the Bandit)
The cost of the Draft Challenge is 100 gems, however, you get a guaranteed prize even if you don't win any battles. Here's the breakdown of prizes you get. You will get each prize instantly as you move up the ladder:

0 wins = 700 coins, 10 cards.
2 wins = 100 gems
4 wins – 8,000 gold coins
6 wins – a Magical chest that opens instantly.
12 wins – 11,000 coins, 550 cards – at least one is the legendary Bandit card.

You can play the Bandit Craft challenge as many times as you want for 100 gems each time, however, prizes you won in the previous rounds will not be awarded to you. For example, if the highest level you reached was 4 wins, you will not win another prize till you reach 6 wins.
© Copyright IBTimes 2023. All rights reserved.
FOLLOW MORE IBT NEWS ON THE BELOW CHANNELS