'Clash Royale' Update Brings New Clan Chest Requirements, Increased Taunt Limit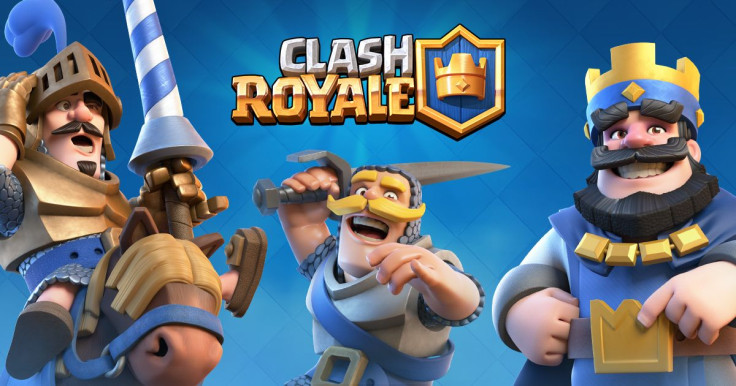 Clash Royale 's Clan Chests debuted in December, and it appears Supercell underestimated how popular the group-based bonus would be. In a new mini-update dispatched over the last few hours, it's become harder to earn them. An official reddit post lists the new requirements.
If you want to get a Clan Chest, here's how many wins you need for each level:
Level 1 - five total wins
Level 2 - 15 total wins
Level 3 - 30 total wins
Level 4 - 50 total wins
Level 5 - 75 total wins
Level 6 - 105 total wins
Level 7 - 140 total wins
Level 8 - 180 total wins
Level 9 - 225 total wins
Level 10 - 275 total wins
At the highest levels you're more than doubling the amount of wins necessary to get the same gold and card rewards as before. Beyond that limit, everything else stays the same. Nothing changes about the rewards themselves or the process involved with obtaining them. Every other Friday, clans will have three days to pass one of these thresholds.
Read: Clash Royale's Best Throwback Challenge Decks
Converse to making Clan Chests harder to get, taunts can now be used more frequently during matches. Instead of being stopped at 15 emotes, combatants will now be able to use 100. That upgrade essentially allows for more than enough trash talking to get the point across. It stops at abusive levels but encourages communication.
The final change will be more important for folks who prefer to watch matches rather than play them. Elixir bars will be obscured while spectating for all parties involved. This adjustment is meant to reduce tattling of elixir totals via third-party means.
Clash Royale was last updated with new cards in the middle of March, and this mini-update simply seeks to refine existing features. Recent events, however, have kept the game's passionate community engaged. There's been no indication of when the next major patch will arrive.
Clash Royale is available now on Android and iOS.
Are you OK with the changes in Clash Royale's mini-update? Will you still be striving to collect those Clan Chests? Tell us in the comments section!
© Copyright IBTimes 2023. All rights reserved.