Clashes Break Out In Glasgow After Scotland Vote Against Independence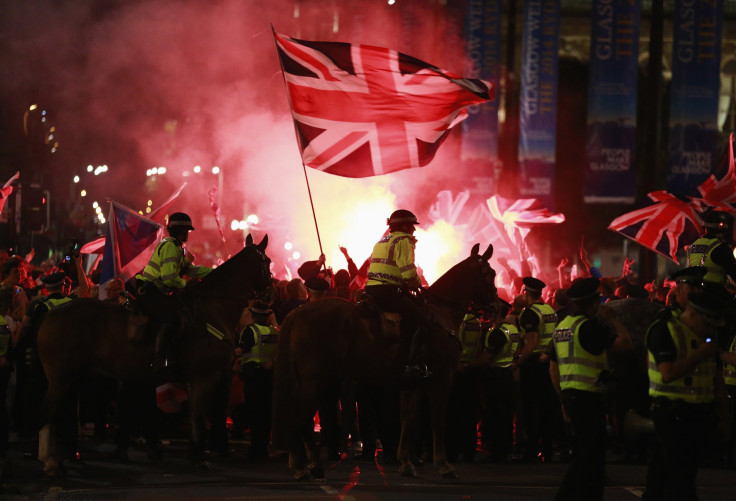 Clashes broke out between Scottish independence supporters and U.K. unionists in Glasgow's George Square Friday night, a day after Scotland's historic referendum resulted in a vote against independence. Glasgow was a stronghold of support for independence, with 194,779 votes for the Yes side, according to @britainelects. Witnesses said police moved in to separate the sparring sides in the crowd.
According to local reports, demonstrators carrying British Union Jack flags marched through the square early Friday evening to celebrate the outcome of Thursday's vote, when they began to clash with independence supporters, who had been meeting at the square on a regular basis during the run-up to the vote.
According to witnesses, the unionist crowd began a chorus of British patriotic songs while some people set off flares. Pro-independence demonstrators reportedly countered by singing Scottish anthem "Flower of Scotland."
A spokesperson from Police Scotland said there were about 100 people in each group. Police helicopters hovered as the situation became increasingly heated, and officers moved in to form a human barrier to separate the two groups.
As Yes supporters began leaving the square, the scene became increasingly dominated by unionists. By around 9 p.m. local time, most of the crowd had dispersed, with only a small group remaining along with several police officers.
© Copyright IBTimes 2023. All rights reserved.