Clinton 2016? Poll Shows Democrats Really Want Hillary to Run for President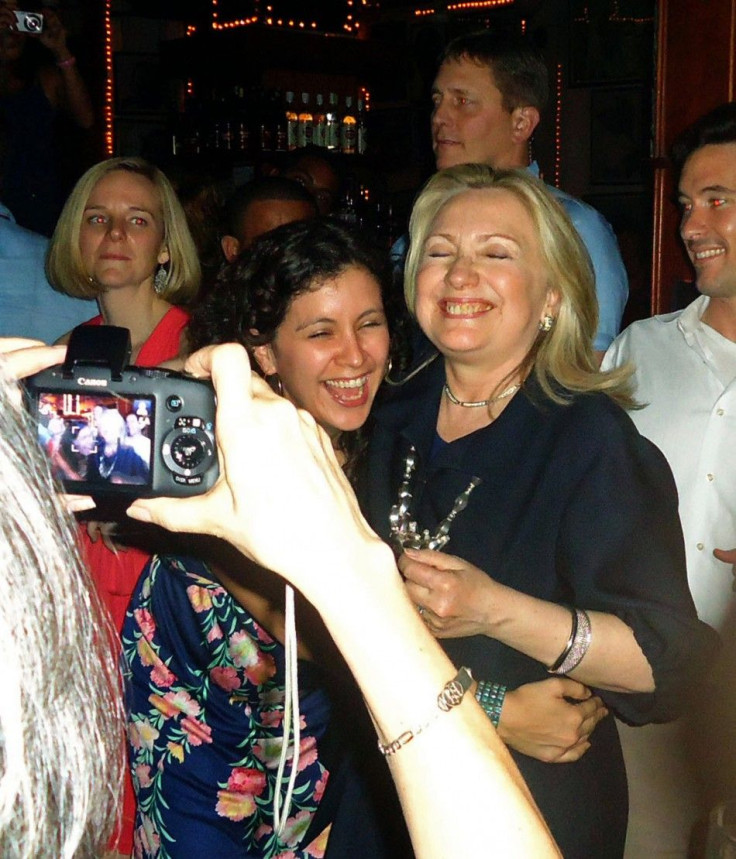 Election 2012? Democrats are already cheering for Hillary Clinton in 2016.
The Secretary of State's newfound popularity - underscored by the Texts from Hillary Internet meme and pictures of her dancing and taking pictures at a bar in Colombia - has her skyrocketing in a new poll about the Democratic primary four years from now.
According to a survey by Public Policy Polling published Wednesday, 57 percent of Democratic voters wanted the Secretary of State to run for the White House. She also has an amazing 86/10 favorability rating with Democrats.
Vice President Joe Biden followed in the hypothetical primary with 14 percent. Massachusetts U.S. Senate hopeful Elizabeth Warren received 6 percent and New York Gov. Andrew Cuomo got 5 percent.
Former U.S. Senator Russ Feingold of Wisconsin and U.S. Sen. Mark Warner of Virginia trailed with 3 and 2 percent respectively, while Maryland Gov. Martin O'Malley and Montana Gov. Brian Schweitzer each got 1 percent.
Clinton, 64, lost to President Barack Obama, 50, in the 2008 primary campaign, receiving a heavy beating in the press for coming off as a stiff, humorless woman. That image has taken a nearly 180-degree rotation with the help of Texts from Hillary, a Tumblr blog started by new Buzzfeed hire Stacy Lambe and Public Campaign communications director Adam Smith.
The meme, which used a photograph of Clinton looking glamorous in sunglasses and a beaded necklace while texting on a BlackBerry aboard a military plane, and added funny captions, went viral enough to get the Secretary of State's attention and lead her to submit a caption of her own.
That fun yet cool image was further propelled when Clinton was photographed drinking beer, dancing the rumba, and laughing with bar-goers in a late-night outing in Colombia last weekend during the Summit for the Americas.
But none of that would have been possible if Clinton hadn't already established herself as a tough woman during her tenure as America's top diplomat. She was a driving force behind last year's NATO operation in Libya and is credited with its success. Whether one agrees with her efforts or not, she was successful in convincing Russia and China to help isolate Iran and North Korea.
PPP, which was started by Democratic pollster Dean Debnam, sent out a tongue-in-cheek message about the party's next primary.
Since the primary's gotten boring and there's a glut of Obama/Romney polls out there we decided to skip ahead and take a super early look at the 2016 primaries, PPP wrote in a press release.
The Democratic nomination at this point is Hillary Clinton's for the taking if she wants it.
But Hillary 2016 buttons might be more wishful thinking than reality. Last January, Clinton said she wasn't interested in sticking around in politics, even if Obama gets elected to a second term.
I think after 20 years, and it will be 20 years, of being on the highwire of American politics and all the challenges that come with that, it would be probably a good idea to just find out how tired I am, Clinton said, according to video published by the Associated Press.
She did, however, say everyone always says that when they leave these jobs.
© Copyright IBTimes 2023. All rights reserved.