Clorox Exec Says No More Price Hikes, Layoffs Coming As It Lifts Annual Profit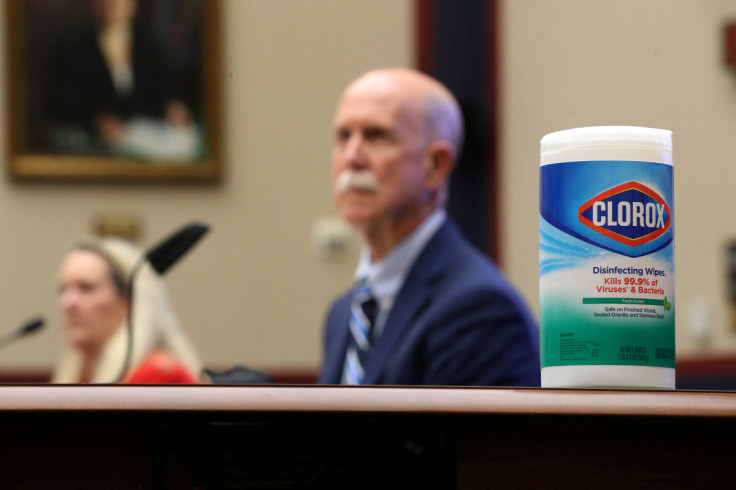 Clorox Co Chief Financial Officer Kevin Jacobsen said on Thursday that the bleach maker has no more price hikes planned through June, and is readying for more layoffs as it looks to recover margins following sky-high inflation.
The Pine-Sol manufacturer on Thursday raised its forecast for annual adjusted profit after reporting a surprise rise in sales, as higher prices helped it offset a slowdown in demand for its cleaning products and disinfectants.
Jacobsen told Reuters that the household staples maker has no more price hikes planned for the rest of its fiscal year, which ends in June. It last took price hikes in December, he said.
"We think we've taken enough for now," Jacobsen said.
Jacobsen added that Clorox is planning for more layoffs over the next few months as it cuts costs. He declined to share the number of employees who would be let go. The first phase was last September, and more are planned for its next fiscal year, Jacobsen said.
Clorox products flew off the shelves at the height of the pandemic, when consumers rushed to keep their homes free of infection and stockpiled on its wipes and surface cleaners.
Demand has faltered, however, with product volumes decreasing in three of Clorox's four business segments in the reported quarter.
Still, the multiple rounds of price increases that Clorox rolled out across an array of products over the last two years helped the company report a 1% year-on-year increase in second-quarter net sales at $1.72 billion.
Analysts on average were expecting a near 2% drop to $1.66 billion, according to Refinitiv IBES data.
Even as Clorox grappled with higher raw material costs and manufacturing expenses, the price increases helped its gross margin expand by 320 basis points to 36.2% in the three months ended Dec. 31. Jacobsen said gross margin had been flat or declining in the prior seven quarters.
"It's an inflection point for us," he said.
Oakland, California-based Clorox said it now expects adjusted earnings between $4.05 and $4.30 per share for fiscal 2023, compared with its previous outlook range of $3.85 to $4.22 per share.
Jacobsen said consumers are buying smaller sizes of Clorox products at stores they typically shop at, like Walmart, as they seek to lower the total cost of the shopping trip. The maker of Fresh Step cat litter and Liquid Plumr clog remover skews toward low-income consumers earning less than $50,000 per year, executives have said.
Clorox also tightened its forecast for full-year sales to between a 2% drop and a 1% rise, compared to a 4% decrease to a 2% increase estimated previously.
© Copyright Thomson Reuters 2023. All rights reserved.