Coca-Cola Company (KO) Busted For 'Greenwashing': PlantBottle Marketing Exaggerated Environmental Benefits, Says Consumer Report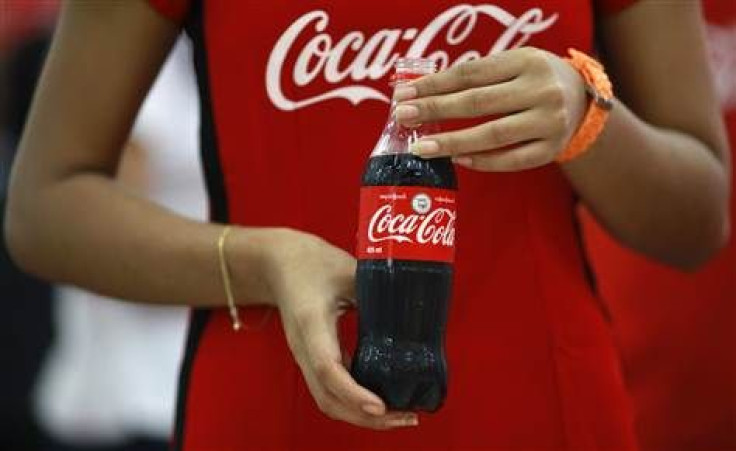 The Coca-Cola Company (NYSE:KO) is claiming to be green, but it may have to turn over a new leaf.
The multinational soft-drink giant is being asked to revise the marketing materials for its so-called PlantBottle packaging after a high-ranking consumer-protection official found that it exaggerated the product's environmental benefits without offering proof.
In a report issued last month and translated into English on Monday, Henrik Saugmandsgaard Øe, the Danish consumer ombudsman, said Coke's marketing of the bottle, which is made partially from plant-based material, did not represent a "true, balanced and loyal overall impression" of the product.
Øe, who is tasked with ensuring that companies doing business in Denmark comply with the country's Marketing Practices Act, criticized Coke's use of several marketing ploys, including the use of the word "plant," excessive green colors and a circular-arrow logo inspired by the familiar symbol for recyclability. The ombudsman also noted a lack of documentation to support Coke's claim that PlantBottle is "environmentally friendly" or has a "reduced carbon footprint."
"[T]he carbon claims marketed without an existing full life-cycle assessment of the bottle were misleading," the report said.
Coca-Cola debuted the plastic PlantBottle at the Copenhagen Climate Change Summit in 2009. The packaging has since been introduced in several other countries, including the Western U.S. and Canada. Following its debut, the Danish environmental group Forests of the World filed a complaint with Øe's office, accusing Coca-Cola of "greenwashing," a term given to marketing spin that deceptively touts a product as environmentally friendly despite offering limited or no environmental benefits. The group blasted PlantBottle posters and ads featuring environmentally friendly imagery (leaves, green fields, farms, wind turbines, butterflies and flowers) and said that Coca-Cola simply had no proof that its product offers any positive effect in regards to reducing CO2 emissions.
In a statement, Kristian Jørgensen, a spokeswoman for Forests of the World, said Coca-Cola "sinned against almost all principles when it comes to guidelines for good and fair marketing concerning environmental claims."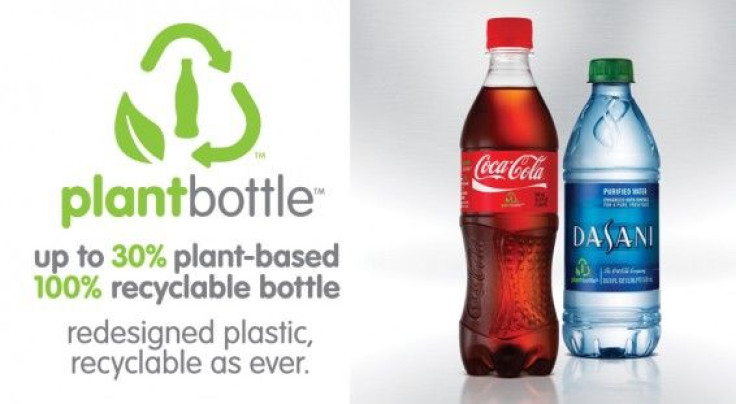 According to the "PlantBottle Basics" section of Coke's corporate website, PlantBottle differs from traditional plastic packaging in that it uses plant-based material instead of petroleum and other fossil fuels to produce monoethylene glycol, a key ingredient in PET (polyethylene terephthalate) plastic. The percentage of plant-based material used in the bottle varies for different markets. In Denmark, Øe notes, the bottle contains only a maximum of 15 percent plant material -- a percentage he said hardly justifies the designation "PlantBottle."
"The Consumer Ombudsman requested the trader to indicate the minimum percentage of plant material in the bottle or to explain more clearly why the plant material proportion of the bottle was specified as 'up to 15 percent,'" Øe wrote.
According to Øe, Coca-Cola has already revised its PlantBottle marketing in Denmark to some extent. In an email to International Business Times, he said that Coca-Cola Denmark responded to his report with a letter agreeing to follow his opinion. He added that he is satisfied with the response.
It's unclear if the report will affect Coca-Cola's PlantBottle marketing elsewhere, although Øe said the European Commission is in the process of establishing guidelines for the rest of the E.U.
A spokesman for Coca-Cola has not responded to request for comment.
Updated:
A spokesman for Coca-Cola responded and defended PlantBottle in a follow-up interview.
Got a news tip? Send me an email. Follow me on Twitter: @christopherzara
© Copyright IBTimes 2022. All rights reserved.
FOLLOW MORE IBT NEWS ON THE BELOW CHANNELS